Season Regulars
10
Crew
35
Episodes
3
Partially Deceased Syndrome sufferer Kieren Walker returns home to the cauldron of Roarton, but doesn't receive a warm welcome from all. His parents, Steve and Sue, are undoubtedly pleased to see him, but his sister, Jem, isn't so ready to pick up where they left off when Kieren died back in 2009. Meanwhile, the zombie-hating Human Volunteer Force, led by the violent Bill Macy, are ready to take action against any PDS sufferer reintegrated on their patch.
Read More
No episode images have been added.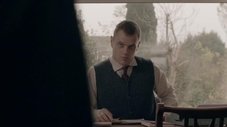 Feeling trapped at home, Kieren escapes to his grave where he is reunited with his old hunting partner, Amy Dyer, who persuades him to take a dangerous day trip. After fleeing when he is spotted, Kieren discovers that Rick, his former best mate who died in Afghanistan, is back in town and is persuaded by Amy to go and see him at partisan local pub, The Legion. After an awkward reunion, Kieren finds himself on an HVF hunting mission in the woods, where the night patrol has reported live rabid zombies roaming free.
Read More
After visiting the supermarket where he used to hunt with Amy, Kieren remembers that Jem once spared his life. Together, brother and sister confront the demons in their pasts and visit Mr and Mrs Lancaster. Kieren feels momentarily better, but then has to say goodbye to Amy who is leaving Roarton in search of The Prophet. Will Kieren and Rick be able to find peace and acceptance as PDS sufferers in this highly-charged new world?
Read More