Episodes
4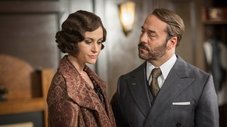 It's 1928 and nine years on, retail magnate Harry is enjoying his time at the heart of the Roaring Twenties. In store, while about to unveil a new monument he receives a very special visitor - though a later accident places his role at the helm in jeopardy. Elsewhere, Mr Grove celebrates his birthday in the company of his now 19-year-old daughter Meryl, and store favourite Kitty Edwards is keen to show off her luxurious new abode - while her sister Connie has some exciting news.
Read More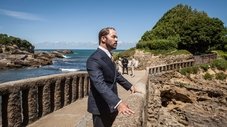 After the huge success of the Selfridge Trust, Harry whisks a large group of journalists abroad to Biarritz for a typically decadent roaring twenties affair, which soon manages to get a little out of hand. Nevertheless, the retail magnate uses the occasion to announce that the Selfridge group has purchased a raft of new department stores across Britain. Meanwhile in London, the staff are preparing for a special visit by celebrated writer AA Milne, and Grove determines to continue with life as normal, until he gets a blast from the past.
Read More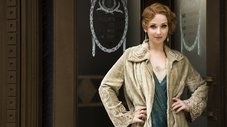 Harry determines to get his life and the store back on track, and returns to what Selfridge's does best - a classic, store-wide summer promotion. However, he still has to contend with the disruptive antics of Lord Wynnstay, while a guilt-ridden Jimmy hides behind a daring new business proposition. Despite her grief and shock, Mae's new ready-to-wear summer collection proves a runaway success as Kitty's time at Selfridge's comes to a poignant end. Drama, starring Jeremy Piven, Sacha Dhawan and Katherine Kelly.
Read More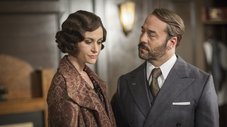 Harry, Gordon and Jimmy publicly announce the purchase of Whiteley's, claiming it to be an exciting project that will cement the future of the Selfridge legacy. However, while later helping out Crabb with the Whiteley's accounts, Harry makes a worrying discovery. Grove is forced to admit it's time to retire, while Meryl makes a stand to her father in order to get Tilly reinstated. Jimmy starts to arouse suspicions when questioned about Victor, and a sudden tragedy sends shockwaves through the store.
Read More