Episodes
4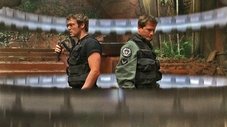 While searching for the Lost City of the Ancients on a distant planet, SG-1 is stunned to find Daniel Jackson alive and in human form but stripped of his memory. O'Neill convinces Daniel to return with them to the SGC, where he is reinstated for a daring mission to destroy Anubis' powerful new super-weapon!
Read More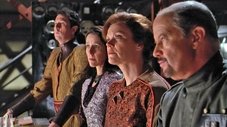 The team returns to Jonas' homeworld when they learn that the Goa'uld are after its naquadria. When Jonas is captured by Anubis, Daniel is his only hope.
Read More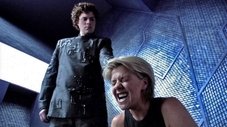 Carter and Teal'c go in search of the Asgard to try and save Colonel O'Neill, but discover that the Asgard's enemy has returned with a vengeance. The System Lords seek an alliance with Earth against a common enemy.
Read More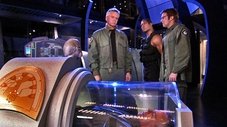 While the Goa'uld threaten to attack Earth, SG-1 and the Asgard make a last, desperate stand
against the Replicators, which have captured Major Carter and invaded the last outpost of
the Asgard civilization.
Read More