Overview
Media
Fandom
Share
Episodes
6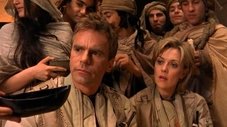 When powerful aliens come through Earth's Stargate, Colonel Jack O'Neill returns to Abydos to retrieve Daniel Jackson, who has discovered that the alien transit system includes much more than the two planets.
Read More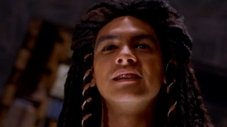 SG-1 escapes through the Stargate before it is shut down, and learns that Daniel's alternate reality vision is true: Apophis is moving to attack Earth from above. The team must stop Apophis and his son, Klorel, who inhabits the body of their friend Skaara.
Read More
With SG-1 trapped on Klorel's ship, it seems that Earth is doomed as the Pyramid Ships prepare to destroy Earth.
Read More
SG-1 is called to defend the people of Abydos from the Goa'uld once again when they learn that Anubis, in search of a powerful device, is about to attack.
Read More