Episodes
4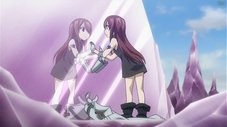 As the Fairy Tail Mages arrive at the mysterious Sun Village, completely frozen, they get into a fight with the Hunters of Sylph Labyrinth. Meanwhile, a new threat, Succubus Eye, is also approaching the village, with Minerva as the new recruit.
Read More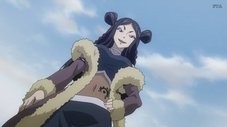 As Erza is looking for a way to return to her original form, she is approached by none other than Minerva. Meanwhile, Natsu soon meets Doriate and his Magic, turning him into a child as well.
Read More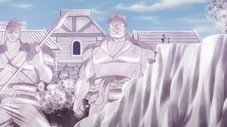 As Flare is fighting against the Hunters of the Sylph Labyrinth, along with Lucy and Wendy, Erza finds herself under Minerva's attack. Meanwhile, Natsu is still searching for the familiar voice, all the while Gray ends up encountering Doriate, falling victim to his Magic as well
Read More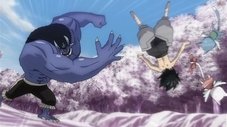 Gray snaps out of the memories of Deliora, Moon Drip, and ice holding him back, and is ready to fight back. He asks Doriate whether he froze the Giants or not, before declaring his will to defeat him. Meanwhile, Lucy, Wendy and Flare, having defeated the Hunters, rush towards the Eternal Flame, worrying about their friends as well as the Giants at the same time. Happy and Carla are also in a predicament, as a Cyclops Monster roams the sky, scaring them into staying hidden.
Read More