Episodes
3
Lucy wants nothing more than to join Fairy Tail, the most rambunctious wizard's guild in Fiore. When a phony lures her onto his ship with the promise of getting into the guild of her dreams, her newest friends arrive to bail her out!
Read More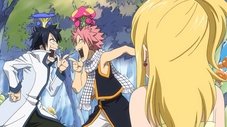 While traveling home with grumbling bellies, the team stumbles upon a deserted village with lots of yummy grub lying around, but Erza's gut tells her something's up. While she investigates, the boys chow on a forest full of odd fungus.
Read More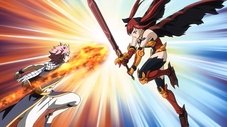 Now that they've made it back to Fairy Tail headquarters, it's time for Erza to answer Natsu's challenge! Before things really get heated, the Guild Council stops by to arrest Erza, but Natsu's not about to let her get away that easily!
Read More