Overview
Media
Fandom
Share
Episodes
4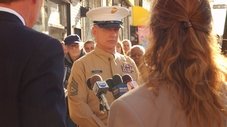 The team investigates when a Marine recruitment officer is found shot to death by a sniper with a grudge, who leaves a white feather behind.
Read More
A mummified remains of a woman are found in the abandoned compound. The team discovers that the woman was missing for several months, was wearing a wedding dress when she died, and might've been a victim of a serial killer. The search for the murderer leads them to Florida, where they start looking for another woman who mysteriously disappeared after going to work. One of the clues they have is the old manual for good wifes.
Read More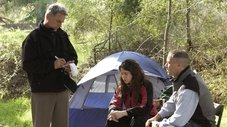 The team takes on a case of a dead Marine who recorded his death while falling off a cliff. The prime suspects are his wife and his best friend with whom he had a picnic in the camp. Gibbs finds out they had an affair behind the dead man's back and he tries to persuade each of them to blame each other. Meanwhile, Abby reconstructs the case using her computer skills to handler the Marine's camera...
Read More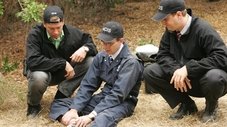 When an officer is shot to death on the freeway, the NCIS team takes upon the investigation. The first lead, a fact that the victim was leading a double life, takes them to a possible solution of the crime, but the tables are turned when the victim's dying message is discovered and it leads them to a totally different clue.
Read More