Episodes
5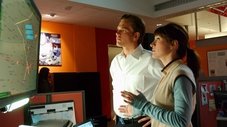 The NCIS team is called in when a severed leg bearing a marine tattoo is found in a trash bin, leading them to a small town where a murder scheme is afoot.
Read More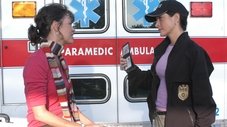 The team must protect an Iraq veteran due to the threats made by the terrorists. While trying to convince an FBI Agent Lina Reyes to help them, the team is convinced that they have discovered the bomber. However, more secrets are about to be revealed...
Read More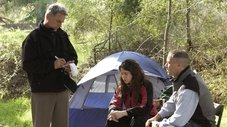 The team takes on a case of a dead Marine who recorded his death while falling off a cliff. The prime suspects are his wife and his best friend with whom he had a picnic in the camp. Gibbs finds out they had an affair behind the dead man's back and he tries to persuade each of them to blame each other. Meanwhile, Abby reconstructs the case using her computer skills to handler the Marine's camera...
Read More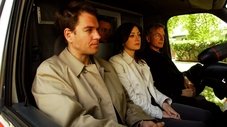 The team investigates a suicide case, believing that the main reason of her death is a nervous breakdown, but Ducky believes that she was actually murdered. FBI Special Agent Fornell helps them in the investigation. The team discovers that the dead woman was involved in a love triangle and that this may have contributed to her death.
Read More