Episodes
5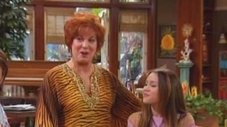 The Stewarts are having a busy week. Hannah Montana is about to perform for the Queen of England and the Queen's granddaughter; Jackson is in his school's volleyball championship; and Grandma (Mamaw Ruthie) is in town on a surprise visit. But when Mamaw only spends time with Jackson, Miley believes that Jackson is Mamaw's favorite.
Read More
Aunt Dolly And Mamaw drag an unwilling Miley into their long time feud. Oliver and Rico have auditions for the best "Rico" to star in a commercial for the shack.
Read More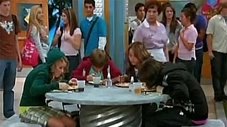 Miley and Jackson have to figure out a way to get things back to normal in their school after Mamaw takes over as the cafeteria lady.
Read More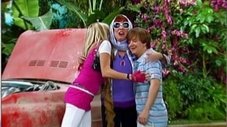 Robbie and the kids trade in Mamaw's old rust bucket for a regal new convertible. They are unaware, however, that Mamaw is extremely attached the decrepit car she calls Loretta. Rico is forced to play peacemaker, when Lilly and Oliver's constant quarreling drives his customers away.
Read More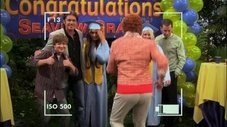 When graduation day arrives, Mamaw is disappointed that she couldn't even get a picture with Miley because of her fans. When fans begin to surround Miley, Mamaw becomes distraught that her granddaughter is caring more about her fans than her own grandmother. Meanwhile, Rico tricks Jackson into saying that he wouldn't be into Siena if she had short hair.
Read More