Episodes
3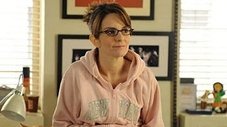 "It's Never Too Late For Now" is the fifteenth episode of the fifth season of the American television comedy series 30 Rock, and the 95th overall episode of the series. It was directed by John Riggi, and written by Vali Chandrasekaran. The episode originally aired on the National Broadcasting Company network in the United States on February 15, 2011. Guest stars in this episode include Eion Bailey, Adriane Lenox, and Sue Galloway.
In the episode, Liz Lemon decides to give up on love and tries being a spinster but eventually meets a man named Anders. However, there is more going on than there first seems. Meanwhile, Jack Donaghy finds it hard to negotiate a proper salary with his night nurse, Sherry since she has some sort of leverage on him; and Pete Hornberger and Frank Rossitano form a band and write a song.
Read More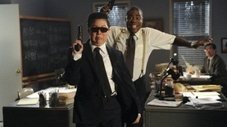 Liz realizes that she needs to take control of her personal life by fixing up her dream apartment, but she encounters an obstacle along the way. Meanwhile, Jack has his own problems to deal with when Avery is held hostage. Elsewhere, Tracy finds out that Kenneth, Dotcom and Grizz have bonded in his absence.
Read More