Overview
Media
Fandom
Share
Episodes
5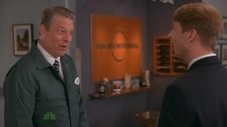 Jack worries that GE's microwave sales have improved too much without his help and tries to find glitches in their newest design. Meanwhile, Liz partakes in a crew lottery despite Jenna and Tracy's warning her not to do so. Elsewhere, the TGS writers discover that Jack is the voice of an online dictionary's pronunciation guide.
Read More
Fed up with New York City after being mugged, Jack sets out to protect the safety of the city's elite by announcing his run for mayor. Meanwhile, Liz revels in sacrificing the good of the city to look out for her own interests, and Jenna and Paul are thrilled by the perversion of acting like a normal couple.
Read More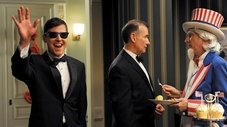 Avery finally returns home from her kidnapping ordeal in North Korea, yet Jack grows uncertain of her fidelity while she was away. Elsewhere, Criss is crossed due to Liz's role as top wage earner, and Jenna seeks a sponsor for her approaching nuptials.
Read More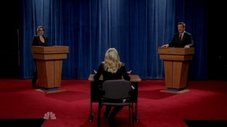 Realizing that Jenna could decide the Presidential election, Liz and Jack stage a debate to win her support and her followers. Kenneth turns to Tracy for advice on how to be an informed voter, while Pete tries to recreate the magic of the 2008 election.
Read More