Overview
Media
Fandom
Share
Episodes
3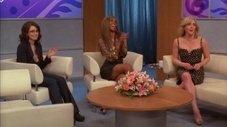 Jack's biological father's health hangs in the balance as the pair start to build a relationship. Liz draws some attention as a relationship expert, despite her own many failed relationships, after an appearance on a talk show. Tracy is invited to speak at his old high school and Kenneth helps him overcome some embarrassing memories from those years.
Read More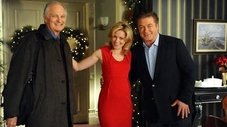 "Christmas Attack Zone" is the tenth episode of the fifth season of the American television comedy series 30 Rock, and the 90th overall episode of the series. It was written by show story editor Tracey Wigfield and directed by co-executive producer John Riggi. It originally aired on the National Broadcasting Company network in the United States on December 9, 2010. Guest stars in this episode include Alan Alda, Elizabeth Banks, Will Forte, and Elaine Stritch.
In the episode, Liz Lemon and Avery Jessup convince Jack Donaghy to confide in and grow closer to his visiting mother Colleen Donaghy at Christmas time. At the same time, actor Tracy Jordan tries to stop the release of his new film before it ruins his new serious persona, and Liz also tries to fix Jenna Maroney's relationship with her former boyfriend Paul L'Astname.
This episode of 30 Rock received generally positive reviews from television critics. According to Nielsen Media Research, "Christmas Attack Zone" was watched by 4.759 million households during its original broadcast, and received a 2.9 rating/5 share among viewers in the 18–49 demographic.
Read More