Overview
Media
Fandom
Share
Episodes
5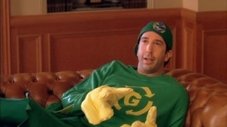 It's time for Kenneth's annual house party, but he may be the only one excited about it. The soiree has only been attended by Liz in the past, so in order to get a better turnout Tracy spreads rumors that ultimately get out of hand. Meanwhile, Jack deals with NBC's new environmentally-friendly mascot, whose new-found stardom goes to his head.
Read More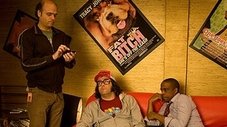 Jack wonders if his career will get in the way of taking his relationship with Elisa to the next level. Tracy does an interview with Larry King and causes mayhem throughout New York City. Liz loses her cell phone in a cab and brings Kenneth with her out to Queens to retrieve it.
Read More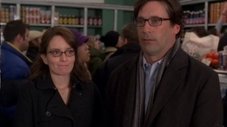 Liz gives attention to her building relationship with Drew, and discovers that he has been granted special treatment in life due to his pleasing appearance. Meanwhile, Jack goes all out to re-sign Tracy now that his contract has expired. And Jenna's latest ploy to attract attention is to change her hairstyle.
Read More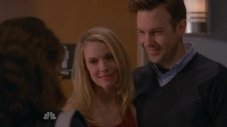 Liz reevaluates her feelings for an old flame, Floyd, when he returns with big news, and Jack Donaghy teaches Danny Baker the finer points of pranks after the TGS writers play a trick on him. Jenna Maroney and Tracy Jordan see Kenneth Parcell in a disturbing new light after they spend a very long day listening to him tell stories about his childhood.
Read More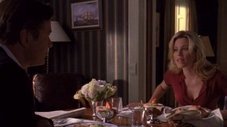 "Gentleman's Intermission" is the sixth episode of the fifth season of the American television comedy series 30 Rock, and the 86th overall episode of the series. It was written by co-executive producer John Riggi and directed by series producer Don Scardino. The episode originally aired on the National Broadcasting Company network in the United States on November 4, 2010. Elizabeth Banks and Buck Henry guest star in this episode, and there are cameo appearances by Ann Curry, Lester Holt, and Meredith Vieira.
In the episode, Avery Jessup becomes suspicious of the relationship her fiancé Jack Donaghy has with his employee and friend Liz Lemon, so she orders Jack to set boundaries in their friendship. This proves a problem for Liz when her father, Dick Lemon arrives in town on a break from his marriage. Meanwhile, actor Tracy Jordan is upset when he discovers that his pre-recorded NBC obituary shows him to have done nothing worthwhile in his life, whilst Jenna Maroney learns of the video obituaries, she decides to make a video of her own.
The episode received generally good reviews from television critics, especially in regard to guest star Buck Henry. According to Nielsen Media Research, "Gentleman's Intermission" was watched by 5.311 million viewers during its original broadcast and received a 2.4 rating/7 share among adults aged 18–49.
Read More