Overview
Media
Fandom
Share
Episodes
7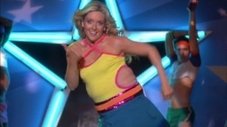 When Jack discovers that his boss is retiring, he decides to get in the competition for his position. Meanwhile, Jenna begins to enjoy her fame for being fat and along with Jack encourages Liz to get her act together. Finally, Kenneth makes it his mission to get Tracy and Angie back together.
Read More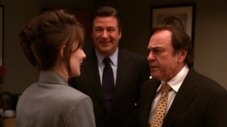 When Don decides to promote Jack and make him his successor over Devon, Jack decides to give his old job to Liz because she always has his back. However, a turn of events concerning Don's health compromises Jack's promotion. Meanwhile, Tracy thinks that his son is embarrassed of his career because he did not invite him to fathers day at school.
Read More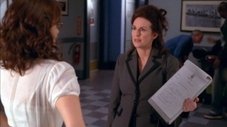 Worried that Liz's hectic lifestyle may be too much to adopt a child, Bev, the adoption agent, visits the set. Panicked, Liz tells everyone to act normal, but chaos soon ensues as a fight arises between Jenna and Tracy. Meanwhile, Jack returns to 30 Rock and vows to do whatever it takes to get his position back from Devin.
Read More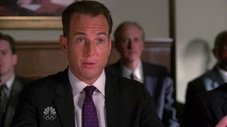 Jack tries to protect his job and the company when Devin returns to seek revenge; Tracy and Jenna try to make Liz's life miserable; Kenneth volunteers at an animal shelter.
Read More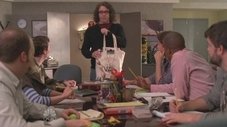 The tables are turned when production begins on Liz's new talk show, "Dealbreakers," and she experiences what its like to walk a mile in Jenna's shoes. Jack, dealing with pressure from Devin, calculates to make "Dealbreakers" a success. Meanwhile, Tracy takes on the ultimate Hollywood challenge in order to prove his commitment to his wife. Everyone pitches in to help Tracy reach his goal including Kenneth, Dotcom and Grizz.
Read More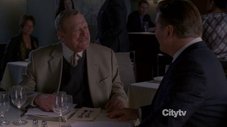 "Plan B" is the eighteenth episode of the fifth season of the American television comedy series 30 Rock, and the 98th overall episode of the series. It was directed by the show's composer and producer Jeff Richmond, and written by Josh Siegal & Dylan Morgan. The episode originally aired on the National Broadcasting Company network in the United States on March 24, 2011. Guest stars include Ken Howard, Aaron Sorkin and Will Arnett.
In the episode, Liz Lemon discovers that without Tracy Jordan, NBC is putting TGS on a forced hiatus. However, when she passes on the news to the cast and crew, they all assume that the show will be cancelled and turn to their backup plans, leading Liz to wonder about her own. Meanwhile, Jack Donaghy is forced to hire his nemesis Devon Banks in order to turn around his disastrous acquisition of TWINKS, a network for gay men.
According to Nielsen Media Research, "Plan B" was watched by 4.359 million viewers during its original broadcast and received a 1.9 rating/5 share among adults aged 18–49.
Read More