Overview
Media
Fandom
Share
Episodes
5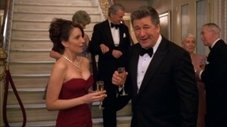 Liz wonders if she's actually on a date with Jack as she accompanies him to a birthday celebration for a foreign prince. While at the ball, Liz sees a different side to Jack as he unexpectedly runs in to his ex-wife. Back at 30 Rock, Tracy tempts Pete with a booze- and babe-filled party in the office, while Kenneth tries to keep Pete on the straight and narrow.
Read More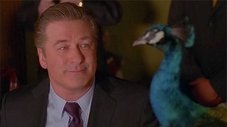 Wedding fever hits TGS, leaving Liz to sort out Grizz's dilemma when both Tracy and Dot Com want to be his best man. Jenna's new boyfriend, Paul, raises Liz and Pete's suspicions, while Jack is finally forced to deal with the death of his mentor, Don Geiss, when Geiss leaves him a strange but meaningful inheritance.
Read More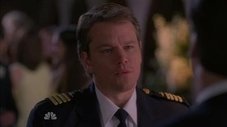 Liz questions fate when she meets the man of her dreams, while Jack's love triangle between high school love, Nancy Donovan, and CNBC anchor, Avery Jessup, comes to a head. Meanwhile, Jenna's boyfriend is confronted with a similar dilemma when his desire for another woman threatens to ruin their relationship, and Kenneth, with the help of Tracy, tries to avoid a promotion that would land him in LA.
Read More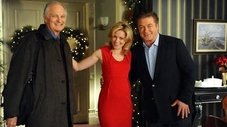 "Christmas Attack Zone" is the tenth episode of the fifth season of the American television comedy series 30 Rock, and the 90th overall episode of the series. It was written by show story editor Tracey Wigfield and directed by co-executive producer John Riggi. It originally aired on the National Broadcasting Company network in the United States on December 9, 2010. Guest stars in this episode include Alan Alda, Elizabeth Banks, Will Forte, and Elaine Stritch.
In the episode, Liz Lemon and Avery Jessup convince Jack Donaghy to confide in and grow closer to his visiting mother Colleen Donaghy at Christmas time. At the same time, actor Tracy Jordan tries to stop the release of his new film before it ruins his new serious persona, and Liz also tries to fix Jenna Maroney's relationship with her former boyfriend Paul L'Astname.
This episode of 30 Rock received generally positive reviews from television critics. According to Nielsen Media Research, "Christmas Attack Zone" was watched by 4.759 million households during its original broadcast, and received a 2.9 rating/5 share among viewers in the 18–49 demographic.
Read More