Overview
Media
Fandom
Share
Episodes
7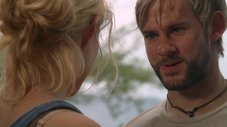 A determined Michael convinces Jack and several castaways to help him rescue Walt from "The Others." With Jack away, Locke is left in charge of the hatch and must decide if he should believe Henry and not push the button, risking everyone's safety. Meanwhile, the events that happened to Michael after he left are finally revealed. Meanwhile, Charlie struggles with Eko's decision to discontinue building the church.
Read More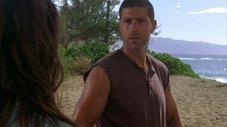 After discovering something odd just offshore, Jack and Sayid come up with a plan to confront "The Others" and hopefully get Walt back. At the same time there will be an answer to the question of where Michael has been and resolution of him and Walt. Meanwhile, Eko and Locke come to blows as Locke makes a potentially cataclysmic decision regarding the "button" and the hatch. Lastly, Desmond returns and he sheds some more light on his experience on the island in the three years prior to when Locke came down into that hatch.
Read More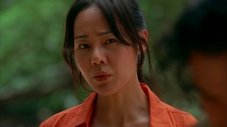 Sun and Jin's lives are put in danger when Sayid tries to locate Jack and the other missing castaways. Sayid also creates a plan in order to get the attention of the "Others" on the beach. Meanwhile, Henry (i.e. Ben) gives Jack an offer that is very tempting in exchange for his cooperation. Lastly, Kate and Sawyer must adjust to harsh conditions that are being forced upon them by "The Others."
Read More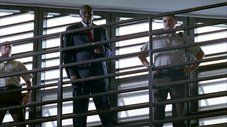 The Others prevent Sawyer and Kate from escaping, leaving Sawyer perplexed by the extent of the measures taken to keep them imprisoned. Jack is asked to use his medical training to save the life of one of the Others. At the beach, Desmond's strange behavior attracts attention. He begins to construct a mysterious device.
Read More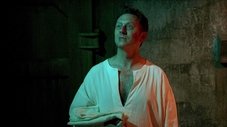 A delirious Eko wrestles with past demons; some of the castaways go to the Pearl station to find a computer they can use to locate Jack, Kate and Sawyer; Jack does not know who to trust when two of the Others are at odds with each other.
Read More
Jack makes a decision regarding Ben's offer. Sawyer's life is placed in danger when Pickett decides to make good on his threat. Locke discovers a hidden message that may help unlock the island's secrets. Kate recalls memories from the past, which caused her to make an important choice.
Read More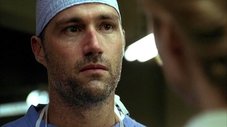 Jack has the Others in a desperate situation as he holds Ben's life in his hands. Meanwhile, Kate and Sawyer try to escape from their captors. Flashbacks reveal Juliet's past as a medical researcher in Miami.
Read More