Episodes
6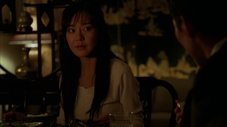 When the raft the survivors have been building mysteriously burns down, Michael is convinced that Jin is responsible for the sabotage, which only serves to escalate their rivalry. Meanwhile, Sun stuns her fellow survivors with a surprising revelation, and Boone gives Sayid a warning about his step-sister Shannon. Lastly, more details of Jin and Sun's troubled marriage are revealed through flashbacks.
Read More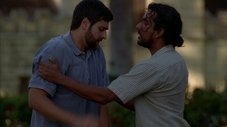 After another funeral, tempers rise as the survivors' suspicions of each other grow, and an unlikely survivor vows revenge. The events that landed Sayid on Flight 815 play out as he engages Locke in a psychological game of cat and mouse to uncover the truth about the mishap that claimed Boone's life.
Read More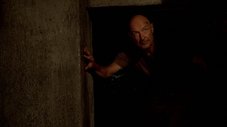 With the abduction of Walt fresh on their minds, their raft destroyed, and Jin missing, Michael and Sawyer fight for their lives in the middle of nowhere in the ocean and discover a new predator in the roiling sea. Meanwhile on land, Locke must descend into the hatch when Kate goes missing inside. Also, Jack isn't too far behind Locke as he decides to go into the hatch as well later on. Lastly, flashbacks reveal more of Michael's troubled relationship with ex-lover Susan and their baby son Walt as they fight over custody for Walt and Michael must let go.
Read More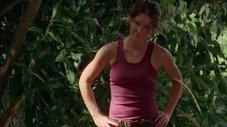 Violence erupts when Ana Lucia and her group stumble upon Sayid and the other castaways on the island. Ana Lucia holds Sayid captive. Kate and Jack care for Sawyer when Mr. Eko brings him back to the camp himself. Flashbacks reveal Ana Lucia's troubled life as a cop.
Read More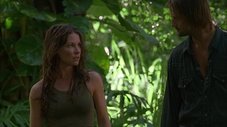 Some of the island survivors fear that "The Others" may have returned when Sun is greatly injured during a failed kidnapping attempt at her plant garden. Also, the trust barrier becomes very thin between Locke and Jack in terms of locking up the guns and being kept safe. Meanwhile, Sawyer is an amused but highly interested bystander when tension escalates between Jack, Locke, Kate and Ana Lucia. When Jack purposely takes Sawyer's medication from him he pushes more in favor of helping Locke. Lastly, flashbacks reveal more of Sawyer's con artist past.
Read More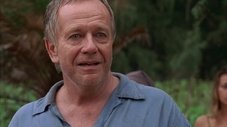 Rose is surprisingly and vehemently opposed to Bernard's plan to create an S.O.S. signal; romantic sparks are rekindled between Jack and Kate when they trek into the jungle to propose a "trade" with "The Others"; and Locke begins to question his faith in the island.
Read More