Episodes
7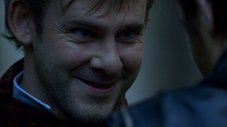 Charlie begins a painful journey of withdrawal from drugs, surprisingly aided by Locke, whose true motive for helping Charlie is a mystery. Meanwhile, survivors struggle to find and free Jack when he's buried alive in a cave collapse, and someone might be secretly thwarting Sayid, Kate, and Boone when they enact a plan to find the source of the French transmission.
Read More
Sayid's life is placed in grave danger after he stumbles upon the source of the mysterious French transmission, the woman Danielle Rousseau (guest-star Mira Furlan). She was on the distress call and is found alive. Meanwhile, Hurley has a ridiculous plan to make life on the island a little more civilized. The plan involves golf clubs he finds in the debris, and it looks like it just might work. Lastly, we flash back to Sayid's childhood friend Nadia as well as his participation in hostage situations in Iraq.
Read More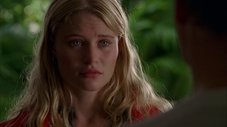 Claire has a horribly realistic nightmare about her new baby being harmed or kidnapped. Flashbacks reveal Claire's backstory: the former boyfriend who got her pregnant, then abandoned her, and the psychic who convinced her to take the ill-fated flight that landed her on the island. Hurley is shocked and confused when he discovers that Ethan Rom (guest-star William Mapother), another plane crash survivor, does not appear on the flight manifest.
Read More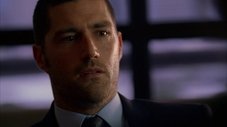 Survivors wonder why Charlie and Claire have been abducted - and by whom - and a search party ventures into the treacherous jungle to look for the pair. Suspicions focus on Ethan Rom (guest-star William Mapother), who, it was recently discovered, was not a passenger on the doomed flight. Jack battles inner demons relating to his father, while Boone and Locke discover another island mystery.
Read More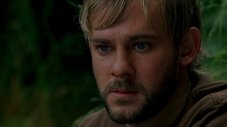 After the missing Claire returns with no recollection of what has happened since before she boarded the doomed Oceanic flight 815, Jack and Locke formulate a plan of defense against her kidnapper, the mysterious Ethan (guest-star William Mapother), who threatens to kill off the other survivors one by one unless Claire is returned to him. Meanwhile, the disappointment Charlie feels when Claire does not remember him triggers recollections of a woman he had let down in the past.
Read More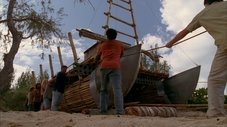 The French woman-Danielle Rousseau-shocks the survivors by showing up to the camp with a dire warning about "the Others" who are on the island, and the black smoke that precedes them. Meanwhile, Michael and Jin ready the raft for sailing. In flashbacks, we see the survivors final moments before they boarded their fateful flight.
Read More