Episodes
3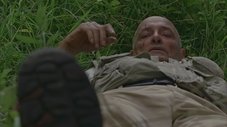 The survivors are jolted awake in the middle of the night when wild island beasts (which are wild boars) invade the beach encampment. Kate and Michael join the mysterious Locke on a hunt for food -- and a shocking secret about Locke is revealed. On the hunt for food someone is injured. Meanwhile, some survivors are horrified by Jack's plan for the dead bodies still scattered among the wreckage -- he wants to burn them. Jack sees someone that's not there, and we find out that one of the survivors was not able to walk but now he can.
Read More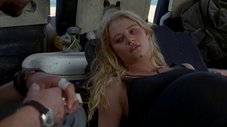 Jack is nearly delirious from lack of sleep and struggles to overcome the haunting events that brought him to Australia and, subsequently, to the island. Meanwhile, Boone gets caught in a treacherous riptide trying to save a woman who went out swimming. A pregnant Claire's health takes a bad turn from lack of fluids, and a thief may have stolen the last bottles of water. Veronica Hamel guest-stars as Jack's mother, Margo.
Also, Jack flashes back at 12 years old, to find himself on the playground in an altercation with a bully, who ultimately beats him up, and later learns a life lesson from his father.
Read More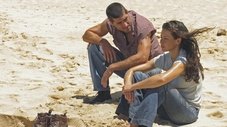 Walt and the others are shocked when Michael is brutally beaten, but only the non-English-speaking Jin and Sun know the truth behind the attack. Meanwhile Kate, Jack, Sawyer and Sayid argue about where the survivors should camp -- on the beach, where they're more likely to be seen, or in a remote inland valley where fresh water abounds; and Locke discovers Charlie's secret.
Read More