Episodes
2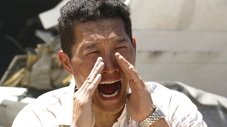 Stripped of everything, the 48 survivors scavenge what they can from the plane for their survival. Some panic. Some pin their hopes on rescue. A few find inner strength they never knew they had-like Kate who, with no medical training, suddenly finds herself suturing the doctor's wounds. The band of friends, family, enemies and strangers must work together against the cruel weather and harsh terrain. But the intense howls of mysterious creatures stalking the jungle fill them all with fear. Fortunately, thanks to the calm leadership of quick-thinking Jack and level-headed Kate, they have hope. But even heroes have secrets, as the survivors will come to learn.
Read More
Expand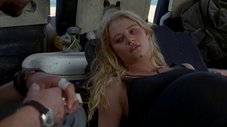 Jack is nearly delirious from lack of sleep and struggles to overcome the haunting events that brought him to Australia and, subsequently, to the island. Meanwhile, Boone gets caught in a treacherous riptide trying to save a woman who went out swimming. A pregnant Claire's health takes a bad turn from lack of fluids, and a thief may have stolen the last bottles of water. Veronica Hamel guest-stars as Jack's mother, Margo.
Also, Jack flashes back at 12 years old, to find himself on the playground in an altercation with a bully, who ultimately beats him up, and later learns a life lesson from his father.
Read More
Expand