Episodes
5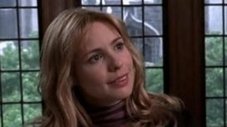 As Goren and Eames sift through the likely suspects in the murder of a university president and his assistant, they discover that the culprit is a wily adversary who has more than these crimes to hide.
Read More
Goren and Eames investigate the murder of a former nurse and discover a possible anthrax terrorist plot. The case takes a turn for the worse when Goren is blamed for driving a suspect to commit suicide. Now disgraced, Goren learns that a cunning adversary from his past may be involved.
Read More
When Goren and Eames search for a jewel thief who murdered her accomplice, they discover that the clever larcenies are the brainchild of her lover, Nicole Wallace, Goren's long-standing nemesis. As the detectives delve into the personal and working relationships between the two women, they uncover a plot to cause the death of Wallace's ex-husband, the only person who can lead them to evidence of the very first murder Wallace committed.
Read More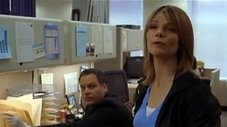 When city health inspector Larry Chapel is found dead in an elevator, a quick look into Chapel's home life introduces them to Chapel's recently widowed brother, Evan, and little girl Gwen. Goren isn't very surprised to learn that Nicole Wallace is Evan's fiancée and the future mother to his little girl, but Major Case soon realizes they're off the mark in who they believe the suspect is, and Goren's only hope is to get Nicole to help him trap the killer. Logan joins the Major Case squad, but isn't pleased with being relegated to the background while the other detectives solve the cases, and Deakins tries to find a partner for him.
Read More