Episodes
7
A case of apparent spousal abuse is not what it seems. Deb outshines Carter after he is up all night preparing for a presentation. Peter informs Jackie he's hired a helper for his mother. First Kayson's reprimand against Susan is denied, then Susan has a chance to prove herself when Kayson is brought in as a patient. Dr. Ross meets Diane Leeds, of risk management, and her son Jake.
Read More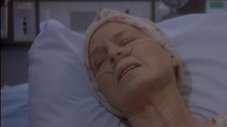 Morganstern invites Mark to join the staff as an attending physician. Mark treats an woman with breast cancer, who begs him to kill her. Deb "wows" Benton with her amazing presentation, leaving Carter in the rear again. Benton offends Haleh, who spends her day making his job extremely more difficult. The ER gets new crash carts, which are promptly stolen by cardiology.
Read More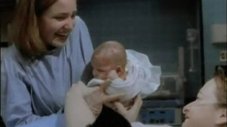 Susan is forced into the role of parent when Chloe gives birth and both Chloe and her mother, Cookie, shirk responsibility. Doug is surprised and a bit frightened when Diane suggests they move in together. Unfortunately, Linda Farrell happens to be around to take advantage of his nervousness. Carter is offered the ER sub-I but turns it down in anticipation of receiving a surgical position. Peter receives unpleasant news; his mother has died.
Read More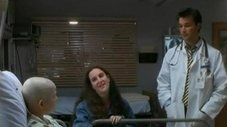 Carter faces his last day in the hospital with aplomb, harshly grading Benton on an evaluation report. He later rescinds the report after finding out that the surgical sub-I is his. Carol faces wedding day jitters, culminating in Tag's deciding to call off the wedding. Chloe disappears again, abandoning little Susie with Susan. Dr. Swift changes his mind and decides to support Mark. Jake visits Doug.
Read More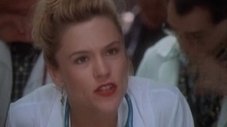 The ER treats victims of a gang shootout. Carter arrives late and unprepared for his new position. Mark learns all about being an attending, including senior staff's habit of bad-mouthing the residents, particularly Doug Ross. Mark hires a new chief resident, Kerry Weaver. New third year med students arrive to complete their ER rotation.
Read More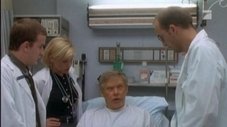 Kerry Weaver manages to offend just about everyone in her first day as chief resident. Carol goes on a ride-along with paramedics Shep and Raul, sharing a ferris wheel ride with Shep. Peter and Jeanie's secret relationship comes to a head. Susan is stuck caring for Little Susie while Chloe attends school. Dr. Ross has his hands full with a young pyromaniac. Carter shows interest in med student Harper Tracy.
Read More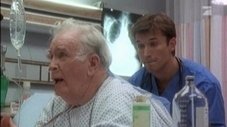 Carter gets his first patient...and loses him. Susan's feud with Kerry Weaver intensifies when Weaver demands all of Susan's procedures be cleared with her. Chloe abandons Little Susie again for a lucrative career in the flea market business. Carol finishes her paramedic recertification by picking up a very overweight, lethargic man. Shep hits on Carol. Jeanie ends her relationship with Benton. Wendy conducts interviews with various ER staffers for an article on Dr. Greene. Dr. Ross cares for a four-year-old Asian boy with AIDS.
Read More