Episodes
6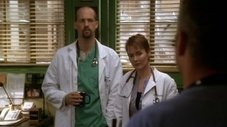 Ricky Abbott returns to the ER. Doug forges papers to allow Joi to treat Ricky at home. Corday decides to back out of the Romano sexual harassment investigation after he threatens to expose her relationship with Benton. Romano is later named Acting Chief of the ER. Dr. Greene treats a Nigerian janitor for back pain and impotency. Carol and the nurses watch a bunch of dogs when their owner is hospitalized. Carter diagnoses a med student with Hodgkin's disease. Kerry initiates a search for her biological parents.
Read More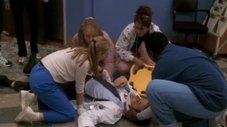 Doug faces possible criminal charges after Ricky Abbott dies when Ross bypasses system lockouts to enable Joi to give Ricky a lethal dosage of dilaudin. Doug is delegated to desk duty, Carol's clinic is shut down for acquiring the P.C.A. machine for Ricky, and Greene and Weaver face future disciplinary action for not reporting Doug's tampering with the double blind study. Carter and Lucy discover a mutual attraction. Benton studies with a sign language instructor.
Read More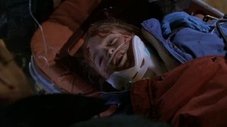 Greene assists paramedics in treating injured children at a school bus accident. En route, Doug and Jeanie survive their own accident. Kerry stops Doug from treating Jeanie...or any other patient. Doug decides to resign and leave Chicago for the Northwest and asks Carol to come with him. She decides against it, but he leaves anyway. Carol steps down from running the clinic so that Anspaugh will keep it open. Jeanie discovers she may have contracted hepatitis. Hospital janitor Mobalage's wife is stabbed.
Read More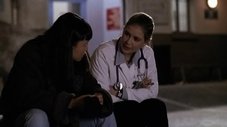 During a paramedic ride-along, Carter is forced to drive the ambulance while fleeing a riot scene and inadvertently runs over a teenage boy. Later, a paramedic is shot by an angry mob looking for the driver of the ambulance. Carol is despondent following Doug's departure. She later discloses that she's pregnant. Kerry is intrigued by an injured pro wrestler and his relationship with his father. Lucy tangles with an Asian family that requests their matriarch not be told of a cancerous tumor. Jeanie turns down dates with both Dr. Baker and Reggie, telling each she's seeing someone else.
Read More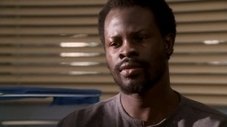 Greene tries to help Mobalage when he's about to be deported. Kerry tries to save a woman she believes is her birth mother. Hathaway decides to have Doug's child. Benton and Corday clash over an ER fellowship. Carter is in charge for the day, part of a requirement for applying for chief resident.
Read More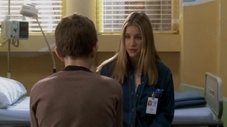 Romano forces Benton to choose between the trauma and cardiothoracic fellowships. Carol worries that she may have lost her child. Corday and Greene bond on the way to a medical conference. Carter mentors an aspiring teenager. Lucy, on a psychiatry rotation, treats an overmedicated foster child. Jeanie finds her faith while treating a reverend.
Read More