Episodes
3
A cop goes bad and shoots a fellow officer, then offers to give himself up to Chief Ironside. Instead, he takes the Chief and Mark hostage, and plans to kill them as soon as his escape is certain. Ironside has to convince the man's wife that her husband is no longer the man she married.
Read More
Mark's date is found murdered in Golden Gate Park, and he is determined to catch the man responsible, with or without Ironside's help. When he decides to take the law into his own hands, however, he finds himself under arrest for the murder of the chief suspect.
Read More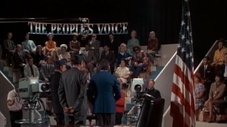 An obnoxious talk show host known as ""The Peoples' Voice"" begins to receive death threats, and the Chief is assigned to protect him. Firstly he must overcome his own feelings of dislike for the man, but are those feelings entirely misplaced? Events escalate when the host's wife is killed by a car bomb apparently meant for her husband.
Read More