Episodes
4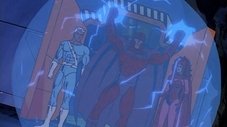 X-Factor's Quicksilver, and his sister, the Avenger called Scarlet Witch, seek revenge against Magneto when they learn that he was responsible for their birth mother's death. But the trio is unaware of the common bond between them, nor the true purposes of the mysterious man who brought them all together.
Read More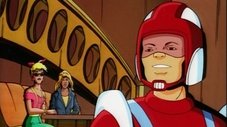 Cyclops, still in mourning after Jean Grey's ""death"", quits the X-men and returns to his orphanage home and encounters his friend Sarah. She tells him that a wealthy man has decided to adopt all the mutant children, especially Rusty, but his intentions are to make them his army to destroy all humans in the world so that mutants are accepted. It's up to Cyclops to stop him and save the mutant children. Later, Cyclops returns to the mansion and he and the other X-men discover that Jean Grey hasn't died after all.
Read More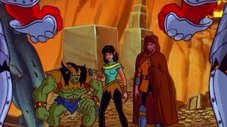 Jubilee tells children her own fairy tale having herself, her fellow X-Men and their greatest enemies be the characters in it.
Read More
When the army learns of Sam Guthrie's cannonball power, they try to enlist him in their ranks.
Read More