Episodes
3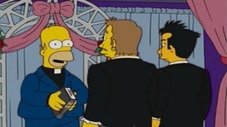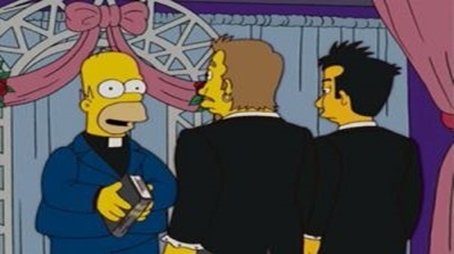 Bart and Milhouse look for someone new to play tricks on and they find their new victim in Howell Huser, a yokel who just fell of the turnip truck. Their pranks get Howell Huser to stop smiling and he leaves town, only to turn up on the Soft News Network reporting that Springfield is the only town he's been to that he doesn't like. The negative publicity affects tourism. Mayor Quimby calls for the town to give him ideas to promote tourism and Lisa suggests they start allowing same sex marriages. The idea is approved and Springfield becomes the place to be for same sex couples to get married. When Reverend Lovejoy won't perform the ceremonies, Homer can't pass up the opportunity to make money and he becomes a certified minister via the Internet. He marries all the gay couples in town and then starts to marry anything to anything else. Patty requires Homer's service; she wants to marry her partner, Veronica, who is a pro-golfer. Marge has trouble dealing with the fact that her sister is gay. Marge discovers Veronica's secret, that she is really a man. Marge stops the wedding and reveals the secret, and when Leslie Robin Swisher (Veronica's real name) proposes that they still get married, she sticks to her guns, she still likes only girls.
Read More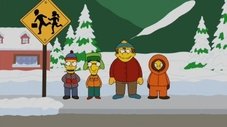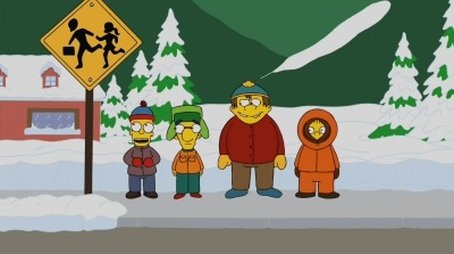 One snowy day in Springfield, Lisa informs Bart that she and Maggie share a bond that Bart will never understand because he doesn't have a brother, so Bart asks Homer for a baby brother. When Homer denies Bart's request, Bart makes his way to the Springfield Orphanage to find what he thinks he's missing.
Read More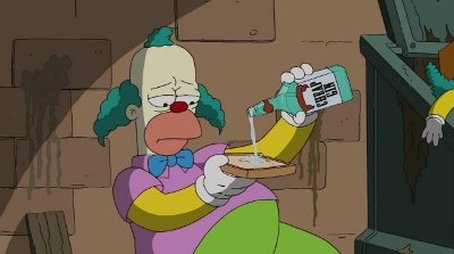 Krusty grudgingly adds a pretty, singing cohost named Princess Penelope to his show in order to attract more female viewers. Girls love her, and ratings improve, but Bart and Milhouse want to get the show back to the way it was. The situation gets more complicated when Krusty and Penelope fall in love and decide to get married. Meanwhile, Homer, Lenny, and Carl consider working at a competing nuclear plant when Mr. Burns cuts off their daily doughnut service.
Read More