Episodes
4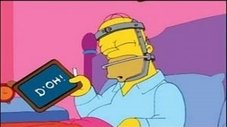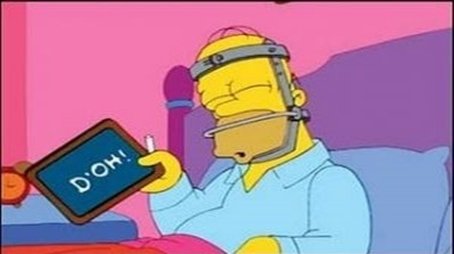 A jaw injury from colliding with a new town statue turns Homer into a better listener while recuperating with his jaws wired shut, but once the wires come off, Homer does not go back to being loud and obnoxious and Marge becomes starved for thrills.
Read More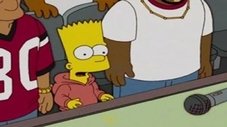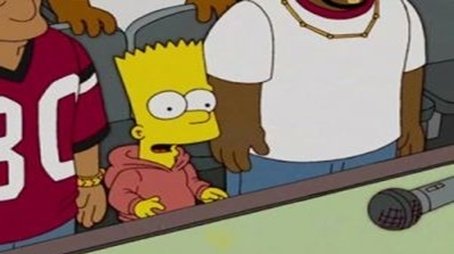 Homer's lost the TV remote, which was swallowed by Santa's Little Helper and in the chaos that follows Bart sees a commercial for a rap concert and wants to go. Bart gets permission from Homer, but when Marge finds out and disapproves, Homer quickly changes his position. Bart sneaks out and goes to the show anyway. He is in the front row of the show and when the microphone comes his way he winds up rapping on stage and holding his own. He gets back home only to find out he is going to be in big trouble; to prevent that he decides to fake his own kidnapping. The police are on the case; meanwhile Bart finds Milhouse and hides out in his dad's bachelor apartment. Chief Wiggum decides he needs to do something to improve his reputation as a police officer and puts the clues together to find Bart at Kirk Van Houten's apartment. Wiggum is hailed as a hero and Milhouse's father is in jail. Wiggum has been promoted to Police Commissioner but Bart, feeling guilty about getting his friend's father put in jail, comes clean about faking the kidnapping. Wiggum shows Bart that everyone is better off believing the lie, Milhouse's dad is being worshipped by prisoner loving woman and he gets three square meals a day. Back at the house, Lisa has found a clue that proves Bart wasn't kidnapped. She tries to tell Homer, but he has sold the story to Hollywood. Lisa goes to Principal Skinner for help and the pair begins an investigation that will unravel the lie that is benefiting everyone. Bart takes the other conspirators to rapper Alcatraz's crib to prevent Lisa and Skinner from finding the truth. They arrive too late, only to find out that they know the truth. Bart and Homer try to convince Lisa to be cool about living the lie and a house party ensues.
Read More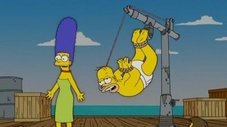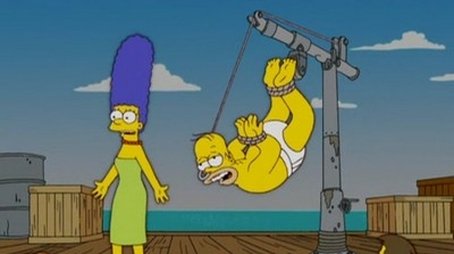 Homer surprises Marge with a visit to her favorite childhood vacation spot: an island called Barnacle Bay. But when the family arrives, they are shocked to discover Barnacle Bay's tourism and economy has been decimated by the disappearance of the local delicacy, the "Yum-Yum" fish. After causing some major damage to the boardwalk, Homer is forced to join a fishing crew to work off his debt and a parody of The Perfect Storm ensues.
Read More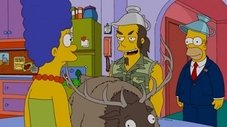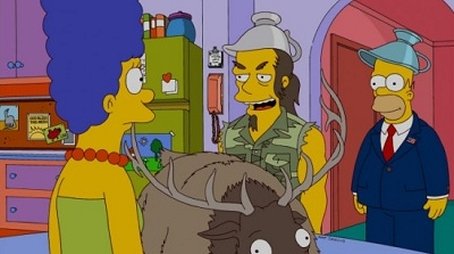 Homer lands his own political talk show and becomes the spokesperson for the Gravy Movement. He then is asked to select the next Republican nominee for President and officially endorses right-wing rock star Ted Nugent.
Read More