Overview
Media
Fandom
Share
Episodes
6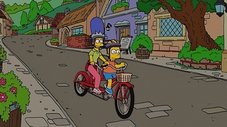 The family is at Paradise Pier, where Marge was looking forward to riding the Ferris wheel all her life, only to find out that it is being dismantled with some of its equipment being sold. Homer purchases a dumbbell while Marge gets a tandem bicycle. When Marge wants to take the bike for a ride, she finds that Homer is a less than willing participant. She tries it on her own and falls. Realizing that his mother might actually be lonely, Bart offers to go for a ride with her. They ride into an unincorporated part of the county and come upon a small village that features a tea house. Later the tea house closes forever causing Bart to invite his mother to his treehouse for tea. Marge redecorates the treehouse and the pair goes off to get a new tea service where he gets a Krusty Teapot. Outside the store the bullies accuse Bart of being a "Momma's Boy," which causes Bart to rebel. Marge goes into a depression and eventually sells the bike. Feeling bad, Bart offers to compete with her in a karaoke contest. While seeing Skinner and his mother perform, Marge has visions of a terrible future for Bart and she stops the show to let Bart know that he shouldn't worry about her, it's her job to worry about him. Meanwhile at Moe's Homer shows off the strength in one of his arms he's gained from working with the dumbbell and Moe has an idea on how to capitalize on it. Moe takes Homer to the arm wrestling championships, where Homer readily wins, but finds that he really misses his wife.
Read More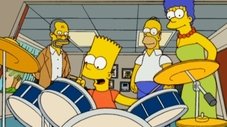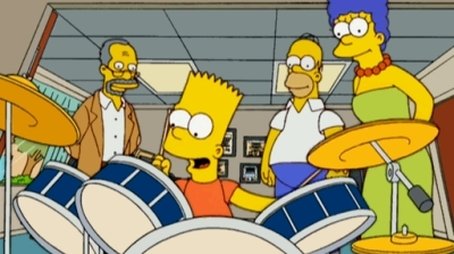 When Bart has problems with acting out, Marge and Homer take him to a child psychiatrist, who suggests that Bart should taking up drumming. Bart turns out to be a natural with the drums and much to the chagrin of Lisa; Bart is approached by jazz musicians, who want him in their band. Meanwhile, Lisa turns to rescuing animals as a way to deal with her jealousy and depression, over not being a member of a jazz band herself.
Read More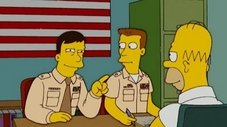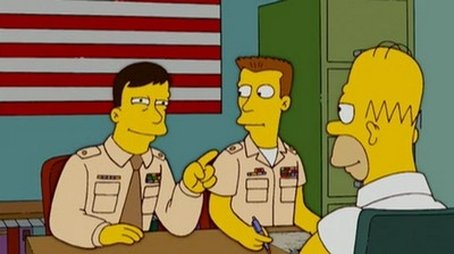 Bart pre-enlists in the Army and when Homer goes to the Recruitment Center to clear up the mess, he is tricked into enlisting in the Army himself. Upon completion of basic training, Homer is assigned to lead some troops against a disgruntled Army Colonel in a war games simulation.
Read More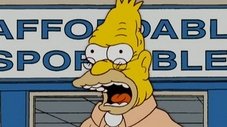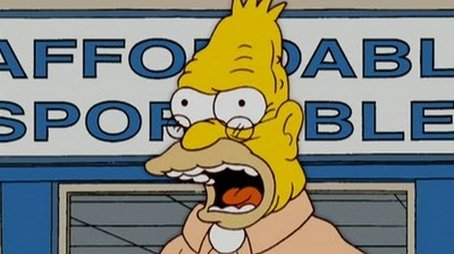 When Homer accidentally declares bankruptcy, Grandpa ends up leaving the Springfield Retirement Castle and falls in love with Selma; Bart and Lisa con a delivery man out of cardboard boxes.
Read More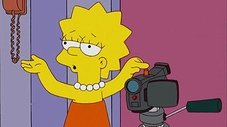 Lisa makes a documentary of her own family for a school project, and the film is so impressive that Superintendent Chalmers and Principal Skinner push her to enter the documentary in the Sundance Film Festival.
Read More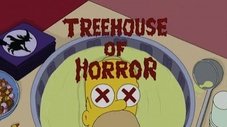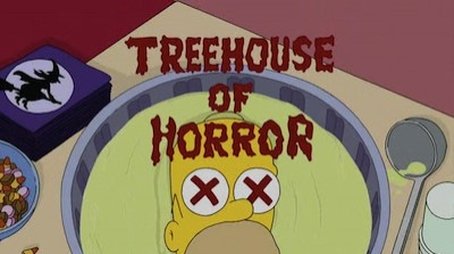 Dial "M" for Murder or Press "#" to Return to Main Menu- Lisa is forced into a Hitchcockian murder scheme by Bart.
Don't Have a Cow, Mankind- Springfield is once again overrun by zombies, thanks to Krusty Burger's latest sandwich.
There's No Business Like Moe Business- In a Sweeney Todd spoof, Moe bleeds Homer dry to create the perfect microbrewed great beer.
Read More