Episodes
3
J.D. bonds with a patient, who is waiting for a heart transplant and discusses with her their idea of what death must be like. Elliot puts her foot down and demands a feminine locker room from Dr. Kelso. Turk decides it's time to propose to Carla, but a kid swallows the engagement ring.
Read More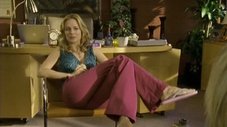 J.D. is shocked to hear Dr. Cox tell his interns that eventually, they will screw up and kill a patient. J.D. fears his first time killing someone will soon be upon him.
Elliot is upset with Molly, after she disagrees about a patient's promise to attend drug rehab.
Carla loses Rowdy and she and the Janitor go looking for him.
Read More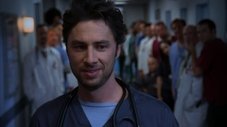 J.D. continues his last day at Sacred Heart, and tries to hold out hope for a great sendoff.
Read More