Episodes
3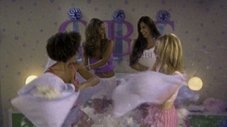 When an expectant Jordan shows up unexpectedly, Cox is forced to choose between her and his new love, Julie.
Meanwhile, J.D. and Turk take advantage of the hospital's supply closet for sleep, when they take on extra shifts at a free clinic to supplement their income. Carla encourages Elliot to stand up to her father, when he pressures her to pick a specialty more "suitable for a woman."
Read More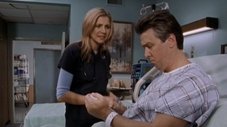 Ever since her father cut her off financially, Elliot's been feeling the weight of the world on her back. While having to find a new affordable place to live, she also has to face the threat of being sued by a patient whom she told he had only eight months to live. Carla and Jordan hit a sore spot when Carla gives her opinion on Jordan and Perry's relationship.
Meanwhile, J.D. has a fight with Dr. Cox and the two dispute over who gets to give the better treatment to two patients with the same prognosis.
Read More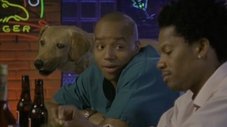 Turk is still waiting for Carla to answer his proposal and asks his brother to stay over a few days to help him deal with it. Dr. Townshend, an old friend of Dr. Kelso and one of the nicest doctors around befriends J.D.
Elliot accidentally finds out the sex of Jordan's baby, becoming the object of Dr. Cox's anxiety.
Read More