Episodes
3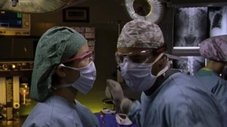 J.D. insists that Carla should open up to him. When she finally starts to do that, J.D. screws it up by telling Turk. Elliot is desperate for attention from Dr. Cox. Turk sees himself in an ethical dilemma when Dr. Kelso picks him over a female surgeon to spend a weekend in Mexico.
Read More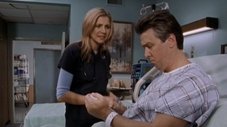 Ever since her father cut her off financially, Elliot's been feeling the weight of the world on her back. While having to find a new affordable place to live, she also has to face the threat of being sued by a patient whom she told he had only eight months to live. Carla and Jordan hit a sore spot when Carla gives her opinion on Jordan and Perry's relationship.
Meanwhile, J.D. has a fight with Dr. Cox and the two dispute over who gets to give the better treatment to two patients with the same prognosis.
Read More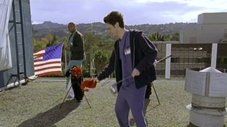 J.D. and Turk think they've got bad karma after hitting a car and causing an accident, while playing golf on the hospital roof. Dr. Cox bends over backwards to give Jordan as much comfort as possible on her labor day, and she confesses to J.D. that Dr. Cox is the real father. Elliot seeks advice from Carla on how to tell Paul that she's crazy, because they're getting more intimate and she can't hide it anymore. But Carla is feeling too crazy herself with the upcoming wedding.
Read More