Episodes
2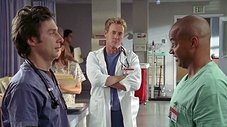 Dr. Cox had a patient that he hadn't been able to diagnose for two years, and he is back again.
Dr. Kelso has to face a retirement board when his true age is revealed. Elliot and Carla try to find enough people in favor of Dr. Kelso to keep him as Chief of Medicine.
Read More
Expand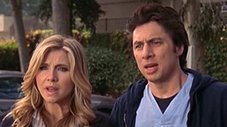 Elliot and J.D. discover a major change in their relationship, when they spend time together looking for a former patient.
Dr. Cox contemplates his new job title, when Ted refuses to do the majority of his work, whilst Carla and Turk talk about the possibility of a second baby. Meanwhile, the Janitor claims Dr. Kelso's abandoned office for the brain trust.
Read More
Expand