Episodes
6
J.D. meets the klutzy Julie, and when he becomes smitten, Elliot attempts to help out with romance advice. Meanwhile, Carla tries to find Dr. Cox's soft side, when he refuses to kiss his son.
Turk and the Janitor put together an air band to win a contest, but Kelso gives them a tremendous obstacle.
Read More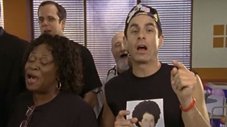 J.D. feels that the same things happen over and over again at the hospital. Dr. Cox returns to work, but Elliot believes that he has lost his usual confidence. Elliot calls Dr. Cox on his behavior. Carla gets fed up with Turk, because he still can do a lot of stuff, but she can't since she is now pregnant.
Read More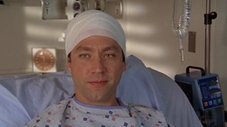 The hospital is seen through the eyes of Dr. Kelso, who befriends an Iraq War veteran.
The soldier's stay sparks a political debate among staff members.
Read More
In the season finale, J.D. and Elliot start thinking about their future and if they both made a mistake in not being with each other. The Janitor activates the "Brain Trust" to come up with the perfect wedding gift for Elliot.
Read More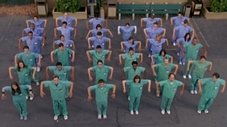 J.D.'s teenage burn patient gives him a hard decision to make when he wants to go to his high school graduation. Turk doesn't want Carla to find out that he secretly learned Spanish. And to address Dr. Kelso's weight gain, Dr. Cox makes a game out of stealing his breakfast.
Read More