Episodes
7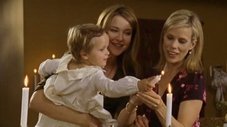 Dr. Cox's religious sister Paige comes to visit for her nephew's baptism. Turk is finding out, just how unsexy baby making can be. Elliot helps him realize that Carla finds the whole process to be romantic. Elswhere, J.D. and the Janitor start a buddy friendship.
Read More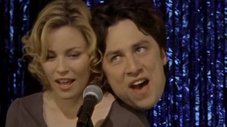 J.D. plans a date with Kim on their night off but Elliot keeps getting in their way. Meanwhile, Elliot throws a baby shower for Carla.Perry and Jordan hand over all of Jack's stuff to Carla. And someone announces a very surprising pregnancy.
Read More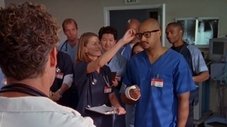 J.D. develops a crush on a new physical therapist but due to his latest misfortunes, he finds it difficult to ask her out. Elliot asks Keith to move in with her, but is not willing to budge on her home rules. Turk breaks his arm and is sent back to residency by Dr. Kelso. Thanks to Dr. Cox, he realizes that he doesn't know as much about medicine as he thought.
Read More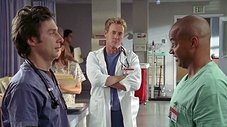 Dr. Cox had a patient that he hadn't been able to diagnose for two years, and he is back again.
Dr. Kelso has to face a retirement board when his true age is revealed. Elliot and Carla try to find enough people in favor of Dr. Kelso to keep him as Chief of Medicine.
Read More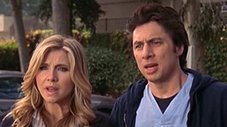 Elliot and J.D. discover a major change in their relationship, when they spend time together looking for a former patient.
Dr. Cox contemplates his new job title, when Ted refuses to do the majority of his work, whilst Carla and Turk talk about the possibility of a second baby. Meanwhile, the Janitor claims Dr. Kelso's abandoned office for the brain trust.
Read More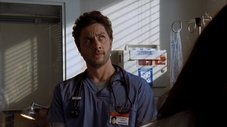 J.D. and Turk make a huge sacrifice concerning a decade-long steak night tradition for a dying patient. Meanwhile, Dr. Maddox, the new Chief of Medicine, begins to show her true colors.
Read More