Episodes
2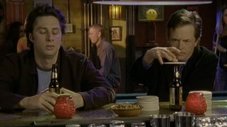 J.D. believes he may have finally found a mentor in Dr. Kevin Casey, a surgeon with obsessive-compulsive disorder, and it turns out that Dr. Cox has always been jealous of the guy.
Meanwhile, the Janitor and his new assistant help Kelso out with a garbage problem.
Read More
Expand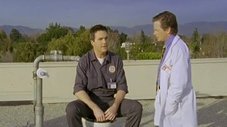 Elliot finds herself perplexed over a simple procedure that leaves her questioning her career path. She goes to seek Dr. Kevin Casey's advice but becomes frustrated when she learns that the epiphany toilet, which the Janitor secretly installed on the roof, is getting more attention than she is.
Meanwhile, Turk asks J.D. to be his best man at his wedding, which sends J.D. into sheer bliss momentarily until he hears a phone message that makes him question his friendship with Turk.
Read More
Expand