Episodes
7
J.D.'s brother is in town. Turk is thrown out of a patient's funeral for not knowing his name and feels even worse because earlier he made a bet with Dr. Cox over another patient's life.
Read More
Dan decides to stay with J.D. for a while after their mom's new fiancé kicks him out, but after spending some quality time with him at the hospital, Dan isn't sure if he likes the cynical person his little brother has become.
Elliot tries to deal with her own problems of a long distance relationship and decides to try moonlighting as a pet examiner with Carla to save up money.
Read More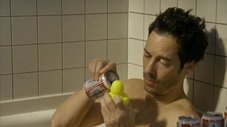 When Dan resurfaces, J.D. is shocked to learn his father has passed away. The reactions from his co-workers help J.D. a little, but the one person, Dr. Cox, who he wanted to be there for him is too busy with J.D.'s patients.
Meanwhile, Dan sits drunk in the bath tub the whole day and Turk finds out he has Type II Diabetes.
Read More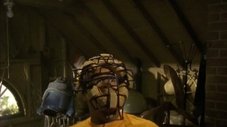 When J.D. finds Dan with Elliot, Turk tells him to use the hurt brother excuse to get them to break up, just like Turk uses his diabetes to get stuff from Carla. But then J.D. realizes he wasn't hurt at all...
Dr. Cox and Dr. Kelso unite to try and torment their common enemy: Dr. Clock.
Read More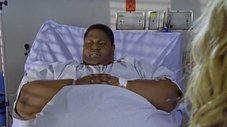 J.D.'s brother Dan returns for a surprise visit and Elliot learns that J.D. has been telling Dan that she still likes him. A patient with weight-related problems needs an MRI, but he's too big for the machine. Carla and Turk freak out when they begin to discuss baby names. Meanwhile, Dr. Kelso assigns Dr. Cox to assist Ted with malpractice claim paperwork after Dr. Cox insults Dr. Kelso's son.
Read More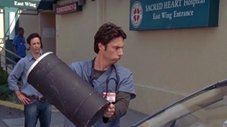 J.D's brother Dan returns and delivers a few home truths to his little brother. In the meantime, Elliot and Dr. Cox debate over the morals of their practice and the staff of Sacred Heart find the Janitor's behavior rather odd after he watches "An Inconvenient Truth".
Read More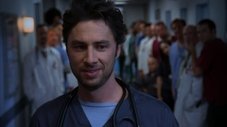 J.D. continues his last day at Sacred Heart, and tries to hold out hope for a great sendoff.
Read More