Episodes
3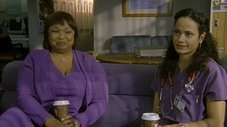 An assortment of moms and dads descend on their offspring at home and in the workplace. J.D.'s father is a gregarious yet lonely divorcee who's desperately trying to be just one of the guys. Elliot's folks, on the other hand, are a snooty couple whose pompous behavior dismays their daughter. Similarly rattled is Turk, unnerved by the bonding of his girlfriend, Carla, and his brassy mother. But the most vexatious parent by far is the janitor's dad.
Read More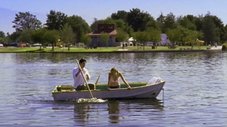 Finding difficulties training his interns, J.D. asks to Elliot for some help. She tells J.D. about Sean, who gave Elliot great tips based on his dolphin training that fit perfectly for her interns.
Dr. Cox finds the ideal pediatrician for his son: Dr. Norris, who acts and looks just like him. However, Dr. Cox is quick to find a problem with him once Jack develops a cough that scares both him and Jordan.
Read More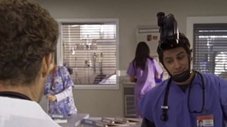 Turk and Carla turn J.D.'s old bedroom into a nursery for the baby. The Janitor seizes an opportunity to shove J.D. out of the picture for a day. Elsewhere, Elliot uses her mother to learn information about Keith's peers and Turk & Dr. Cox accuse each other of not being hip.
Read More