Episodes
6
J.D. begins a new relationship with Carla. J.D. gains a new nickname - "Scooter" - and his relationship with Nurse Carla evolves as he begins to out-distance her medical knowledge, while Turk trembles, when he learns that his secret lunch spot was claimed years ago by the territorial Dr. Kelso.
Elsewhere, Dr. Cox gives Elliot the evil eye when she won't discharge a troublesome patient.
Read More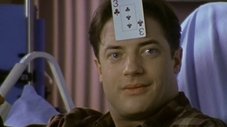 Jordan's brother Ben is admitted at Sacred Heart for having an accident with a nail gun. J.D. learns that Ben has leukemia, but won't believe it, since there have been many mixups in the hospital lately, so he goes on a search for the real test results.
Read More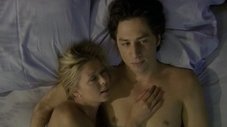 As J.D.'s relationship with Danni progresses, he and Dr. Cox are forced to spend more time together outside of the hospital, to Perry's great chagrin.
Meanwhile, as they each deal with problems in their own relationships, Carla and Elliot work to find their own balance between their personal and professional relationships.
Dr. Kelso accidentally punctures his eardrums giving the hospital staff an opportunity to tell him how they truly feel about him.
Read More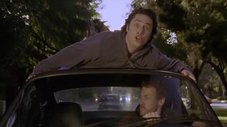 J.D. asks Dr. Cox out for lunch, but runs into annoying former patient Jill Tracy, who unexpectedly teaches him something about responsibility.
Elliot and Carla discover that Todd has been lying about all his hospital "conquests" and suspect that he's been less than truthful about other issues. Turk warns them not to meddle in his affairs.
Read More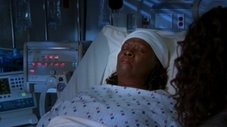 Laverne is brain-dead, and her family decides to take her off life support. One by one, the staff say their goodbyes, except Carla, who stoutly refuses to accept what's happening. She consequently finds herself "haunted" by Laverne. Meanwhile, Jordan gives birth, but Dr. Cox doesn't want to tell anyone because he doesn't want his daughter's birthday to always be associated with Laverne's death.
Read More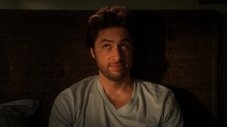 J.D. is planning on leaving Sacred Heart but before he goes there are a few things that he wants to do including; getting a hug from Dr. Cox, and learning the Janitor's real name. Elliot is ready for the next step in her and J.D.'s relationship and she begins moving her furniture into J.D.'s apartment.
Read More