Episodes
6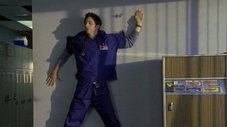 J.D. and Turk become heroes after saving a cameraman's life on TV, while heading to a strip club. But Turk quickly becomes the target of a new publicity campaign led by Dr. Kelso, exploiting the hospital's diversity.
Meanwhile, J.D. worries about his evaluation. Elliot is going out with Carla, but in the last minute she blows her off and later Elliot runs into her in a bar.
Read More
After going to bed and spending an entire day having sex, J.D. and Elliot go to work trying to hide their new secret romance, but everybody already knows it.
Read More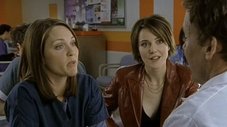 J.D. has a patient who's rude to him and the nurses and eventually dies from cancer. J.D. feels awful for not giving him his full attention and worries maybe he could have saved the guy if he was nicer to him.
Meanwhile, Elliot is convinced that Dr. Kelso is the one singing a song called "Tuscaloosa Heart" on a tape given to her by a patient who claims he went to college with Bob. And Dr. Cox finds himself trapped in a love square: He's falling in love with Kristen Murphy, his intern, just as his ex-wife reappears demanding sex – and there's also his crush on Carla.
Read More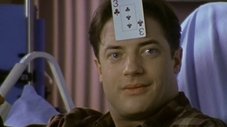 Jordan's brother Ben is admitted at Sacred Heart for having an accident with a nail gun. J.D. learns that Ben has leukemia, but won't believe it, since there have been many mixups in the hospital lately, so he goes on a search for the real test results.
Read More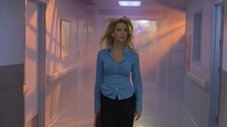 All of the male doctors are euphoric due to the visit of Julie Keaton, the pharmaceutical sales rep, except for Dr. Cox, who still believes in treating patients for their best health, instead of trying to get some attention from the hot Ms. Keaton.
Meanwhile, J.D. and Elliot argue over a risky decision regarding one of Elliot's patients. Turk tries to talk Carla into entering a practitioner nurse course, so she won't be so underestimated by the doctor's staff.
Read More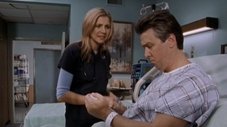 Ever since her father cut her off financially, Elliot's been feeling the weight of the world on her back. While having to find a new affordable place to live, she also has to face the threat of being sued by a patient whom she told he had only eight months to live. Carla and Jordan hit a sore spot when Carla gives her opinion on Jordan and Perry's relationship.
Meanwhile, J.D. has a fight with Dr. Cox and the two dispute over who gets to give the better treatment to two patients with the same prognosis.
Read More