Episodes
3
The three interns are each assigned patients with various illnesses. Statistically speaking, one of the three is going to die. J.D.'s patient is 86 year old Mrs. Tanner, who is in renal failure. 20 year old David Morrison is Turk's hernia patient and Elliot's patient Mrs. Guerrero only speaks Spanish and might have lupus.
Read More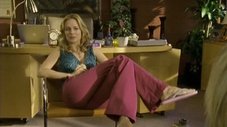 J.D. is shocked to hear Dr. Cox tell his interns that eventually, they will screw up and kill a patient. J.D. fears his first time killing someone will soon be upon him.
Elliot is upset with Molly, after she disagrees about a patient's promise to attend drug rehab.
Carla loses Rowdy and she and the Janitor go looking for him.
Read More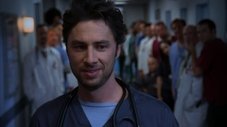 J.D. continues his last day at Sacred Heart, and tries to hold out hope for a great sendoff.
Read More