Episodes
3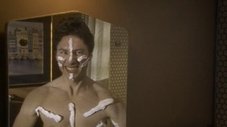 John Dorian, "J.D." to friends, is a boyishly handsome, self-deprecatingly funny, likeable guy who would be confident if he only realized his assets. Four years of medical school have prepared J.D. for his first day as an intern at Sacred Heart Hospital - but he has his doubts. As J.D. is thrown into the chaotic world of hospital life, we not only get to see the quirky characters that he encounters, but also hear the humorous commentary of thoughts streaming through J.D.'s head. By J.D.'s side is his best friend since college, the handsome and confident Chris Turk. As a new surgical intern, Turk struts around with a gregarious and cocky demeanor that hides a terror that he only admits to J.D. Both guys initially have the hots for their attractive fellow intern, Elliot Reid, but J.D. quickly finds out her beauty is only surpassed by her hyper-competitive attitude. Guiding the interns' education are those with more medical experience. Dr. Robert "Bob" Kelso, Chief of Medicine, wants the interns to think they can count on him. On the other side of the personality spectrum is Dr. Percival "Perry" Cox, a steamroller of a man short on patience. Watching over the interns with a caustically teasing but caring demeanor, is nurse Carla Espinosa, a woman who is motherly and sexy at the same time - which appeals mightily to Turk.
Read More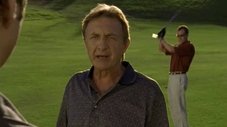 J.D. points out what seems to be a technical mistake to Dr. Kelso, but it was really an attempt of Dr. Cox to save a woman without insurance using a dead guy's insurance. Dr. Kelso and Dr. Cox show J.D. their different ways of looking at medicine. Meanwhile, the Janitor intimidates J.D., Elliot discovers the healing powers of her boobs and Turk gives Carla a pen he thought he took from the Lost and Found box.
Read More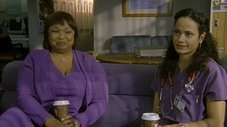 An assortment of moms and dads descend on their offspring at home and in the workplace. J.D.'s father is a gregarious yet lonely divorcee who's desperately trying to be just one of the guys. Elliot's folks, on the other hand, are a snooty couple whose pompous behavior dismays their daughter. Similarly rattled is Turk, unnerved by the bonding of his girlfriend, Carla, and his brassy mother. But the most vexatious parent by far is the janitor's dad.
Read More