Episodes
6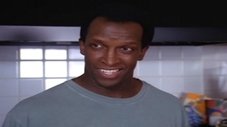 When the Camden family learns that their friend, Reverend Morgan Hamilton's church was burned down by a racist group, they invite the Hamilton's to stay at their home. Meanwhile, Simon has his own problems when defending his friend Nigel after a racist comment is made to him at the playground. Also, Matt, Mary and Lucy have a hard time when trying to develop a good relationship with the older Hamilton children, Keesha and John. Lastly, Eric and Annie do their best to help Morgan and his wife Patricia get through their marital problems while Ruthie and Lynn are having fun as 5-year-olds.
Read More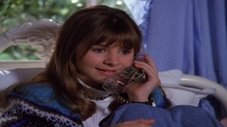 While both couples, Annie and Eric---Patricia and Morgan Hamilton spend a romantic Valentine's Day camping, Matt is left in charge of the rest of the family and allows chaos to reign in the Camden household. His preoccupation with his date and Mary's party allows the dog Happy to slip out of the house in search of her puppies. When a car hits Happy the family holds a vigil, aided by a caring veterinarian. Simon blames Matt for the whole entire accident. Meanwhile, Lucy is enjoying her first Valentine's Day with her boyfriend Jimmy Moon.
Read More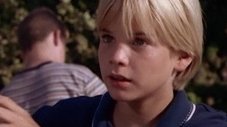 Eric and Annie are taking the day off to spend time together since it's the first day of school for the 5 Camden children. Although, things go array on their first day back in school. Ruthie is caught wearing a hat backwards which violates school policy. Ruthie insists on wearing her cap backwards and ends up getting a 'time out' by her teacher. During Simon's first day at Junior High School, he is caught with a knife that his mother had given him to cut his chicken. Simon is suspended for a day. Mary offers to help Lucy with her locker that doesn't open because of Eric's old lock that he had given her.
Meanwhile, when Lucy takes an aspirin that Mary had given her, the principal notices them with the medicine and takes them to the office. Matt later joins his sisters after Mr. Koper catches him with a beeper- the one Eric left in Matt's jacket after borrowing it. All three of them are suspended for a day. Also, Mary learns that Mr. Koper is her new basketball coach and he's going to he
Read More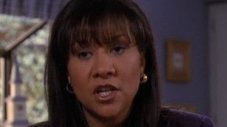 When Eric helps his friend Reverend Morgan Hamilton secretly meet up with his wife's ex-husband Kevin, they are shocked at the outcome that he's paralyzed from the waist down. While covering for the Hamilton's daughter Keesha, Lucy unexpectedly goes on a double date with them. Soon Annie and Mrs. Hamilton bust the girls when taking Ruthie and Lynn to the movies. Back at school, Mary clandestinely dates one of Lucy's classmates.
Read More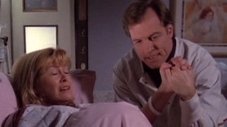 Lucy is spending the weekend at camp 'All By Myself'. It turns out everyone at the camp has to spend the weekend all by themselves without talking to anyone. Ruthie is angry with classmate Bobby Tripp because he keeps making fun of her since he accidently saw her underwear. Now, Ruthie decides to make him realize what he did was wrong by starting a war: Camdens vs. Tripps. The church's women group throws a baby shower for Annie. Eric and Matt have lunch with Morgan and John Hamilton. The manager of the restaurant doesn't serve Morgan and John their meal because he doesn't serve black people.
Read More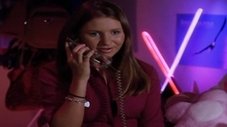 In the fifth season-opener, big changes are afoot in the Camden household this fall as Eric is distressed by the fact that his daughter Mary has opted to postpone college in favor of a little soul searching and the glory of minimum wage. Mary decides to buy a car. Also, Annie leaves Eric with a handful at home so she can complete her teaching degree. Meanwhile, Simon attempts to fit in with the treacherous terrain of high school, and Lucy looks forward to ruling the school as a senior. Lucy can't wait to start a relationship with Andrew Nayloss, except he hasn't come back from summer vacation yet. Meanwhile, Heather and Matt's on-again-off-again relationship threatens to be off-again--- permanently. Matt considers the pre-med track at college and Ruthie learns that she will have to spend another year with her despised third grade teacher, Ms. Riddle.
Read More