Episodes
6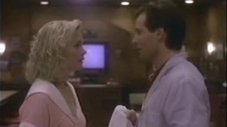 A car zooms down a darkened street, screeching to a halt at the water's edge. Out of it emerges an upset-looking woman, who pauses only to take in the sight of a man singing as he swims in the harbor; then, taking a deep breath, she jumps.
The man notices her plummet, and goes after her, but her body has sunk by the time he gets there. He climbs out of the water and walks along the dock, bumping into the woman as he goes. The man is surprised, having thought her dead; the woman is just confused and scared, but determined not to show it. Down the dock, lights flicker on - it is an all-night cafe. The duo enter as a man steps from the shadows. He has a conversation with the audience:
""Do you believe in second chances, hmm? It's human nature, isn't it? But for a second chance, would you face your worst nightmare? The very thing that frightens you most, or drove you to the brink of disaster - hmm? Or would you then... See those good folks? Well, they're about to get a second chance. An
Read More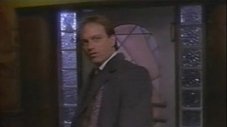 The cafe materializes in a Midwest farm town as the sun is coming up. Fay is sleepy because of the early-morning start. A boy comes in the door and Frank offers him a seat, then asks if he'd give him a hand cooking. The boy agrees to help, and introduces himself as Luke. Frank asks Luke when he ran away. Luke tells him he ran away the night before, but he doesn't know how he got to the cafe.
As they eat, Frank offers to talk to Luke's parents about getting him a part-time job at the cafe. Luke doesn't want to go back, because he feels safe at the cafe, and he doesn't think his parents will miss him. Frank is adamant, but when he gets up to get a bagel, Luke disappears. Fay peeks out the blinds and realizes that the cafe has moved, but Frank has gone to see if Luke went to the bathroom. As he opens the door, he appears in a hospital room. Luke is on the bed, in a coma, and the nurse tells him that Luke has been that way for a year.
Frank leaves the building and, like Fay, sees that the
Read More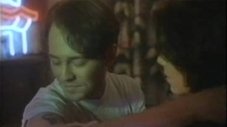 The cafe appears in the agricultural town of Fort Weatherhill, but Frank is more concerned with his tabloid. He is in awe of a particular writer, Harry Tambor, to Fay's amazement. Blackie wonders if their new country locale will provide a good story for Frank's idol, but Frank seriously doubts it. ""Guess again!"" chuckles Blackie, and disappears. The television clicks on.
Harry Tambor has been called to the office of his editor - Sid Hogoboom, played by Blackie - who claims that Tambor hasn't been giving the Conspirer any good stories lately. Hogoboom wants one by tomorrow. Harry is irked when Sid refuses all of his celebrity story ideas. ""'Aliens Ate My Lunch,' is that what you want?"" ""Now you're talking!"" grins Sid. ""And pictures...lots, lots of pictures! Do it as if your job depended on it."" As Harry leaves, Blackie disappears; then the real editor enters and asks his secretary if she's been smoking cigars in the room.
Frank wants to know why Blackie is jerking Harry's chain; Fay jus
Read More
""They say there's a million stories in the city. Well, here's one, about a guy named Stan. An honest cop who's seen just a little too much...or maybe not enough. There's one thing he never put to rest, you see. A mystery, and a wound, all wrapped up together in a single name...a name that will haunt him to his dying day. What would a man like this wish for? A second chance, perhaps? But would he wish for it if he knew it would shatter everything he's ever known?""
Detective Stan Gates places a rose at the foot of a gravestone which reads:
Charlotte Benning 1954 - 1976 Her Love Still Touches Us All As he stands in contemplation, a boy tries to break into a car across the street. Stan chases the boy away from the car and pursues him down an alley, as the cafe appears behind him. The boy points a gun at him, but Stan reassures the boy that he only wants to help. The frightened kid backs away from Stan and trips over a piece of trash. The gun goes off. In the cafe, Frank and Fay
Read More
Fay's letters, describing the opulence of the city and her blossoming life, lure her naïve younger sister Ivy to pay her a visit. She arrives with her boyfriend Jesse, who teases her for reading a particular letter so many times and snatches it out of her grasp. As she chases him to get it back, he tosses it away - and it lands in Blackie's hand. He reads it wryly and realizes that Fay has gotten into a lot more than she bargained for. She may have forgotten inviting Ivy to visit her, but the cafe won't let her.
When Blackie returns to the cafe, Fay expresses her desire to alter her past - specifically, she wishes she'd had a mother that listened to her because then she could have lived her life differently. Blackie hints that surely someone looks up to Fay, but the waitress doesn't catch on to what he means.
Ivy and Jesse have arrived in a sleazy part of town on their search for Fay's place of residence, and Ivy is certain that they have taken a wrong turn. They come upon a corner liq
Read More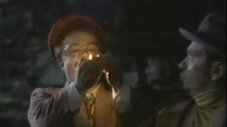 As their car coasts to a halt, a woman - Angela - beseeches her husband, Edward, to take a romantic walk with her, but he isn't in the mood. She gets out anyway as the cafe's neon lights come on. Spotting them, Angela tries again to get Edward to visit the cafe with her, but he refuses, hoping she'll get back in the car. Angela goes to the cafe.
Frank, who has been feeling lovelorn, is fascinated by Angela, and flirts with her, ignoring Fay's teasing. Angela flirts back, and Frank inquires if she came with anyone. To his disappointment, she tells him that her husband is waiting outside because they had a disagreement.
Edward has given up waiting for Angela, and gets out of the car to find her. He is set upon by a mugger, who attacks him before running off.
Frank asks Angela what she would really want, if she had the chance. ""All I want is for Edward to love me...and never leave me,"" she tells him. ""I'm just so afraid that he'll abandon me even more than he already has."" At this point,
Read More