Overview
Media
Fandom
Share
Episodes
7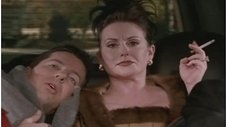 When they are asked to read at the civil union of two friends, Will and Grace verbally spar over her self-serving, get-and-take attitude where Will is responsible for everything -- but what's really bugging him is the overwhelming feeling that Grace is behaving more like a wife than an old friend. Meanwhile, Karen tries to help a caffeine-addicted Jack get over a failed crush but he's so jacked-up on java that only a tough-love approach will work.
Read More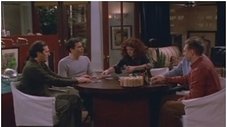 Grace's lousy poker playing leads Will's friends to ban her from the game, but Grace makes an amazing turnaround to stay in; Karen uses a snippy socialite as a guinea pig for cosmetic surgery.
Read More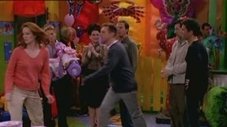 While Will and Grace are feuding, Karen and Jack hatch a wobbly plan to patch up their differences about co-parenting a baby by tricking each one into attending the same child's birthday party. After arguing over who brought the better gift, the feathers continue to fly as the best friends fuss over their conflicting agendas.
Read More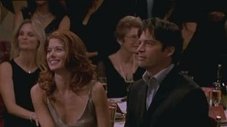 Grace and Leo impetuously take their vows at a Central Park wedding that is a ratings stunt hosted by Today's Katie Couric. Grace's pals, especially Will, are hurt that they weren't invited, but all seems forgiven when everyone including Grace's outspoken mom and the subdued Mrs. Marcus gather days later for a swank reception. It should be a festive bash, but the emergence of unsettling details about Leo and about the park nuptials give Grace reason to wonder whether she has made a mistake.
Read More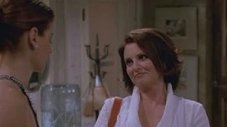 Jack suffers Karen's wrath when he is seduced into friendship with her manipulative British romantic rival, who has set up house with Karen's ex-husband. Meanwhile, Will and Grace try to re-connect their lagging friendship with a competitive night of board games with their friends.
Read More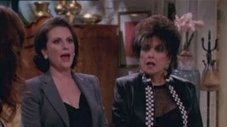 Will decides to further his cooking skills by taking a class and invites Jack to join him in the kitchen but when Jack decides to include his new boyfriend, the gourmet attorney finds himself a sad single in a cooking class full of couples. Elsewhere, Karen's mother Lois returns to town, slightly unnerving her daughter and calling on Grace's thrifty design talents to help decorate her new apartment.
Read More