Episodes
7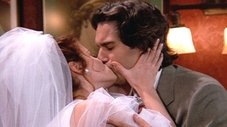 When Grace receives an unexpected marriage proposal from her boyfriend, Will tries to be supportive of her decision but finally tells her that she's making a mistake, even though he's putting their friendship at risk. The situation is complicated by interference from Grace's socialite assistant, Karen, and Will's outrageous friend, Jack.
Read More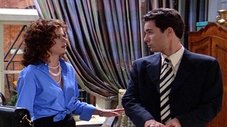 Will must decide whether to support Grace's independence by encouraging her to take an apartment across town or selfishly keep her close by inviting her to share his living space. The decision may be made easier, however, by the nagging presence of Will's current roommate, Jack, and his parrot, Guapo. Meanwhile, Karen and Jack meet for the first time and find each other to be fabulous.
Read More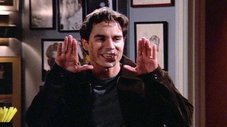 When Grace decorates Harlin's apartment, she gets carried away with a cowboy theme. Will is both shocked and embarrassed by the cowboy chic and makes an even greater mess of the situation. Meanwhile, Jack decides to embark on a "singing career" with a little help from Karen.
Read More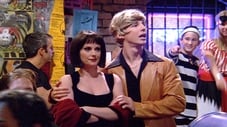 Will and Grace plan to spend a serious Halloween together watching Ingmar Bergman movies at home--until Harlin drops off his over-eager kids at their place when he's called away on business. Meanwhile, Jack convinces Karen to accompany him to the downtown parade where she becomes an honorary drag queen.
Read More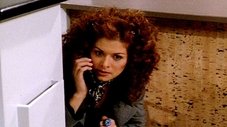 When Jack reveals to Grace that Will once had an affair with a "client," she becomes paranoid that Will is keeping secrets from her. Her suspicions continue to grow when Will meets Karen for a discreet meeting to discuss her legal problems and will only tell Grace he's meeting with a client.
Read More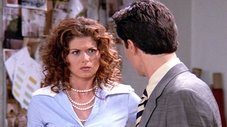 Grace has the opportunity to buy the studio that serves as her office space and turns to Will for first-time buyer advice. However, Will's negotiating tactics lead Grace to believe that Will thinks she is incapable of closing the deal and she sets out to prove him wrong. Meanwhile, Jack wants to become a massage therapist and practices his technique on a delighted Karen.
Read More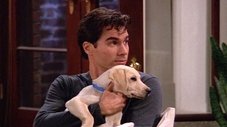 After Grace defies Will's wishes and brings home a puppy, Will can't resist the pooch and begins to treat him like a newborn baby. Meanwhile, Jack and Karen worry about the dog's effect on Will and Grace and insist that the new parents go out for a night on the town.
Read More