Episodes
5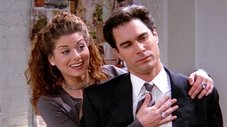 Will finds a "substitute Grace" in Val, a new neighbor who is available for plans with Will while Grace is consumed with work. As Will and Val continue to spend more time together, Grace fears that she has been replaced and fights with Val to regain Will's attention. Meanwhile, Jack seeks support from Karen after the court finds him guilty of slapping a meter maid and sentences him to pick up trash.
Read More
Despite their history, Grace spends a fun evening with Val [ from ep. # 18 Grace, Replaced] only to have Will suspect her of stealing. Meanwhile Jack becomes attracted to the leader of Welcome Home-an organization for gays who have converted to going straight, so he acts straight to woo the man.
Read More
Grace hates herself for her fatal attraction to Nathan and wants to keep her embarrassing romance with him a secret. Likewise, Will prefers to maintain discretion in his relationship with a much younger man. Meanwhile, Jack revels in the attention lavished on him by Grace's eccentric friend, Val.
Read More
After his laptop computer is stolen, Will meets a sociable police detective who takes a special interest in his case as they go undercover – but Will doesn't know that the gumshoe is secretly participating in Jack's therapy group for gays. Elsewhere, Grace is again hassled by her psycho neighbor Val who ""opens"" a rival design business and prospers by stealing Grace's ideas.
Read More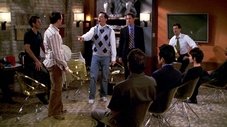 Free food lures Grace to an AA meeting, where she runs into Val. Meanwhile, Jack starts work as a TV executive at a gay network, something which Will is not aware of when he comes to the network for an appointment so he can give suggestions.
Read More