Overview
Media
Fandom
Share
Episodes
6
When Rob and Ellen ask Will and Grace to be the best man and maid of honor at their wedding, Grace's sexy past with the groom is exposed when Ellen learns at her bachelorette party that Grace once slept with Rob. Meanwhile, Jack is confused by his reaction to the entertainment at Rob's bachelor party.
Read More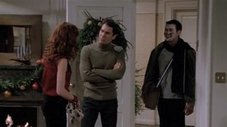 Grace is hired as seasonal help to decorate the Christmas display windows of fashionable Barney's; Will meets a ballet dancer but is too embarrassed to introduce his friends.
Read More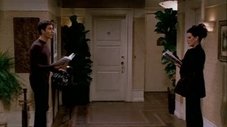 Will expects two friends to arrive in New York to plan a wedding, but when the bride-to-be falls ill, he asks a willing Grace to work with the clueless groom to work out the details – but she gets a little too involved in the dreamy details and fancies herself a bride instead. Meanwhile, Will and Karen get chummy over a steamy potboiler book that they're both reading which leaves a jealous Jack fuming as the odd man out in the book-of-the-month club.
Read More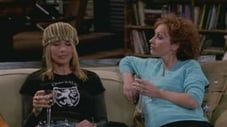 Demi Moore plays Sissy Palmer-Ginsburg, Jack's babysitter who now becomes his roomate. On the other hand, Will hates her.Grace faces an identity crisis as a wife.
Read More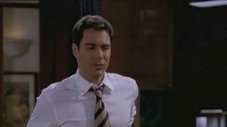 Love is in the air as Will's slightly eccentric new client falls for Jack after he interrupts their meeting, but when Jack refuses to accept the romantic offer, Will sinks to bribing him in the hopes of furthering his career. Elsewhere, Grace and Karen take a trip to Leo's cabin in Vermont in order to fix the plumbing – and uncover a secret pile of cash in the master bed.
Read More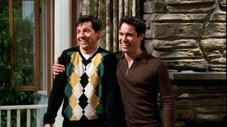 Jack convinces Will that they need a change of scenery and should buy a vacation home in an up-and-coming gay community. After purchasing a new pad, the duo find out that it is not quite the gay getaway they had imagined. Instead, Jack landed the two in a blue collar town. Meanwhile, Ellen asks Grace to babysit her kids for a day, but when Karen wants to get involved, Grace epresses her doubts about Karen's ability to take care of children.
Read More