Episodes
3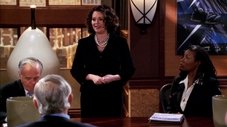 Scott Woolley, an old high school classmate seeks revenge on Karen for ruining his senior year by trying to become president of Walker Inc. After Scott shows a presentation that wows the board, he takes control of the company, much to Karen's dismay. Meanwhile, Jack and Grace take the day off of work to go to the movies. While at the supermarket getting snacks, they run into Vince and his co-worker, and assume Vince is cheating on Will.
Read More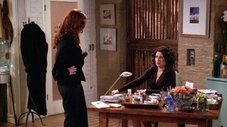 Scott Woolley, under the alias Haley Joel Osment, hires Grace to design his new restaurant under the condition Grace fires Karen from her design firm. Grace later tells Karen about the incident and they realize the man that hired Grace is really Woolley. Grace and Karen decide to trap him in his lie. Meanwhile, Jack takes Will out for a boys' night to get his mind off of Vince, but ends up abandoning Will at the club. In an effort to make it up to Will, Jack takes him out to lunch and tries to ignore everyone around him except, Will. The task becomes incredibly difficult once Jack realizes Patti Lupone has entered the restaurant.
Read More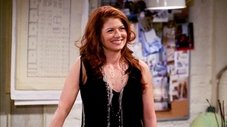 Grace tries to ignore the greeting card holiday but romantic urges eventually send her into the arms of the enemy -- none other than Nick, a hunky greeting card writer. In a dramatic change of events, Karen's former nemesis Scott Wooley tries to win her heart by showering her with gifts but Karen's eyes are on larger things -- her new overweight internet date. Elsewhere, after dancing with a lesbian couple Will and Jack find comfort in each other's arms for the Valentine's Day spotlight dance.
Read More