Episodes
3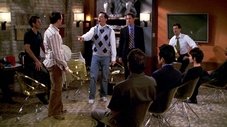 Free food lures Grace to an AA meeting, where she runs into Val. Meanwhile, Jack starts work as a TV executive at a gay network, something which Will is not aware of when he comes to the network for an appointment so he can give suggestions.
Read More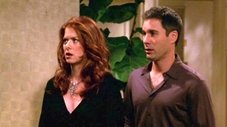 When Will and Grace meet a stranger named Ned in the elevator, Grace accuses Will of being too nice to people he doesn't know. While Grace befriends Ned and invites him to dinner, Will makes some nasty remarks about him, but they soon discover that Ned's not the best company to keep. Meanwhile, Jack is having trouble at his new company because he feels he can't relate to his co-workers after they mock him about his Cher doll. Karen and Rosario lend some much-needed support.
Read More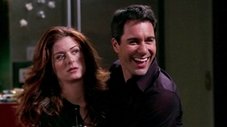 When Will and Grace invite Vince and Nadine over for a meet-and-greet dinner, they find to their horror that their guests are actually polar opposites of themselves. Meanwhile, Karen is still angry with Grace and decides to leave the interior design firm when Jack comes to her rescue and hires her to be his new assistant at ""Out TV.""
Read More