Episodes
5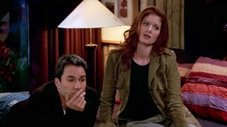 The group go on a road trip for Grace's get away weekend -- a weekend devoted to not mentioning the name ""Leo."" Jack and Karen hate the car ride and decide to bail on the plan. Elsewhere, when Jack spots Peter a ""sinfully delicious"" man who Jack remembers from a cocoa commercial when he was a kid, he recruits him to be the new face of ""Out TV,"" much to the surprise of Rip Taylor who also wants the gig
Read More
When Grace convinces Karen to accompany her to her father Martin's birthday bash, the situation turns awkward when it is just the three of them. Struggling to gain the attention of her seemingly aloof father, Grace tags along with him to the golf range in hopes of scoring some quality bonding time. Meanwhile, Karen keeps herself entertained with Martin's buddy, Burt. Meanwhile, excited about the date that Jack has arranged for him, Will discovers the true meaning of the phrase ""blind date.""
Read More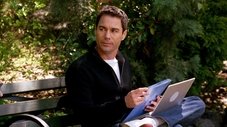 Having quit his job at the law firm, Will turns to a career in writing where he catches the eye of Malcolm, who claims to have high-profile connections -- but when his writing career fails, Malcolm has another job offer for Will. Meanwhile, Tom, an old flame from college, returns to ask Grace to design a hotel that he and his wife just bought -- only to discover that there are still romantic feelings between the two of them. Jack struggles to produce his latest show for OutTV, but spoiled child star Randall fails to embody Jack's vision. Under threat of a lawsuit, Karen is forced to publicly apologize to Beverly for an embarrassing rumor.
Read More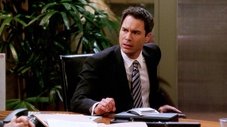 After his first day, Will becomes suspicious of his new job -- especially when he finds himself in an empty office with no co-workers, a German shepherd and a Russian-speaking thug.
Read More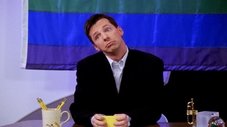 After a large corporation takes over OutTV, Jack's talk show "JackTalk" is completely revamped. An immediate change comes when the new conservative owners hire Amber-Louise as "JackTalk's" new co-host.
Read More